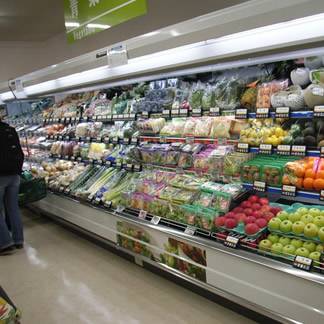 The price of food stabilised last month, a retail survey said today, as the cost of raw materials declined.
The British Retail Consortium (BRC) Shop Price Index inflation measure rose to 1.5% in May, from 1.3% in April, with the marginal rise being driven by non-food prices while food prices held for the second month in a row.
Food price inflation jumped in March as oil prices were driven higher by fears over escalating tension between the West and Iran, but otherwise have been fairly stable since October.
Stephen Robertson, BRC director-general, says: "Food inflation held steady as easing commodity prices helped combat rising property and distribution costs."
The official measure of inflation — the Consumer Price Index — fell to 3% in April, a 26-month low, as high street discounts eased the pressure on households.
Families have been battling with high inflation and sluggish wage growth, which in turn has hit the retail sector.
But sugar and coffee showed double-digit declines in May, the BRC says. It adds that oil prices have fallen by around 18% from their recent peak of 126 US dollars a barrel in March, and currently stand at around 104 US dollars a barrel.
Robertson continues: "Greater predictability is helping customers manage their budgets, while 'money-off your whole shop' and petrol discount vouchers are the key battlegrounds for competing supermarkets."