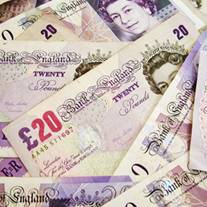 A High Court judge has blamed banking giant Hbos for the collapse of Christmas sales firm Farepak, which folded six years ago leaving tens of thousands of savers out of pocket.
Justice Peter Smith's comments followed The Insolvency Service deciding to end its High Court action against Farepak's former bosses.
Key Points
Bid to penalise directors of Farepak abandoned
Judge points finger at HBOS
120,000 lost out when Farepak collapsed in 2006
He said Halifax/Bank of Scotland (Hbos) "really ought to make a further substantial payment to the compensation fund", on top of the £2 million it has already put into a distress fund for Farepak's customers.
£40 million was lost by 120,000 former customers when Farepak, which ran a savings scheme which helped people to spread the cost of Christmas spending across the year, collapsed in 2006.
Mr Justice Smith said further investment from Hbos may have helped save Farepak — but the bank did not put any more cash into the firm.
Many of the people hurt by the collapse of the Wiltshire-based company were on low incomes or pensioners.
Those affected are due to receive roughly 15p for every pound lost.
Customers who paid money to Farepak on or after 11 October 2006 may have had some of what they are owed returned, but the firm's liquidator, BDO, is unable to give a date for subsequent payouts and says its investigation is still on-going.
High Court action
Lawyers representing the Insolvency Service had asked the judge to disqualify former bosses at Farepak – and its parent firm – from being company directors. The former bosses opposed the move.
The Insolvency Service told the judge that the Farepak collapse had not come out of the blue, with lawyers alleging directors traded at an "unreasonable risk".
They said prior to the October 2006 collapse, about £1 million a week was coming in from Christmas savers who had "no inkling" of any serious risk.
But the Insolvency Service ended the litigation on Wednesday, saying the decision was based on "consideration of evidence given to the court to date."
'Bosses did everything possible'
Mr Justice Smith said yesterday that Farepak's bosses had, in fact, done "everything possible" to save the firm, and instead pointed the finger at Hbos.
He said Hbos would provide no more money, was "fully covered" and recovered loans after Farepak collapsed. He added further investment from the bank of between £3 million to £5 million would have probably saved the group, but that Hbos was not prepared to make it.
The judge added: "Hbos, of course, was perfectly entitled to do what it did and to continue to require the company to collect deposits, knowing full well that those depositors would not get their money back if the companies went into insolvency and knowing full well that those deposits would have benefited the bank alone."
Smith said: "It is not usual to make a statement, but I felt strongly in this case that all the depositors would have been left with a sense of being cheated again if they did not understand why the case has collapsed against the people who have been pursued for the last five years as being the evil people who caused their losses."
Hbos says it acted 'appropriately'
Hbos, now part of the Lloyds' Banking Group, defended its business dealings. It said it "made entirely reasonable decisions" in connection with Farepak, and its staff "acted entirely appropriately" throughout its relationship with Farepak's parent company, European Home Retail, which also went into administration.
A Hbos spokesman said: "On the matter of a contribution to the fund, we provided £2 million after Farepak collapsed. The bank will of course consider the judge's comments but does not agree that it acted inappropriately, as the judge has suggested."
Additional reporting by Helen Knapman.