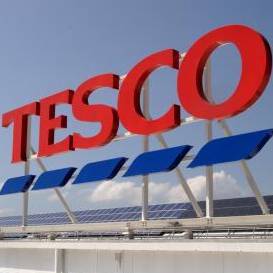 Tesco has halved the maximum refund via its Price Check comparison service.
Under the scheme, which compares Tesco prices against Asda, customers could get up to £20 back per shop if a comparable basket was cheaper at Asda. From this week, the refund will be capped at £10.
Price Check, as the programme was known, has been renamed Price Promise, although it otherwise works in the same way. It is only available to Clubcard holders.
Once you've shopped at Tesco, you can enter the number at the bottom of your receipt into the Price Promise site.
It will compare your basket with Asda and refund the difference up to £10.
Tesco claims the changes are a result of "customer feedback".
A spokeswoman says: "Given our prices are already very good value, the majority of price comparison vouchers we issue are for less than £2.
Martin Lewis, MoneySavingExpert.com creator, says: "To imply it is reducing the amount it can give back due to customer feedback is laughable corporate nonsense.
"Does Tesco really expect us to believe that customers said: 'I only normally get £2 back so please reduce the maximum I can get to a tenner'.
"In reality, what it means is it wants to lower its liability to people being due big cash or playing the system, and at the same time it'll tweak to the system – it should just say so."
As we published, Tesco was unable to confirm when this week the switchover will be enforced.
Update, 21 June. Despite repeated attempts to get an answer from the Tesco press office, we have still not been told an exact date. Apologies to anyone who wants to know.