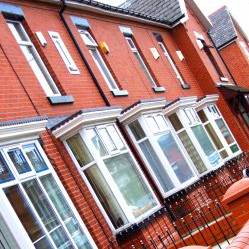 House sellers dropped asking prices by the biggest percentage recorded for August as would-be buyers became engrossed in the Olympics.
Property search firm Rightmove says asking prices saw an "aggressive" 2.4% month-on-month drop, slipping to £236,260 on average. This compares with a typical fall of 1.1% it has measured in August over the last 10 years.
Its website also saw plunges of up to 50% in its traffic at key Olympic moments as house-hunters became distracted by sporting events.
It warned as the tough economy continues, sellers will have to "compete hard" to attract buyers this autumn, when activity traditionally picks up after the summer lull, if they want to move house before Christmas.
No regions across the study, which covers England and Wales, saw a month-on-month increase in asking prices, the first time this has happened since November last year.
The only region with no falls on a monthly basis was the north west of England, where prices were flat at £163,002. Prices dropped by their biggest percentage in the south east, where they fell by 4.2% month-on-month to £302,628.
Prices in London, which has had strong interest from overseas buyers, saw a large 8.8% increase year-on-year to reach £454,875. But on a monthly basis, prices fell by 1.2%.
On a year-on-year basis, prices across England and Wales were 2% higher in August than they were a year ago.