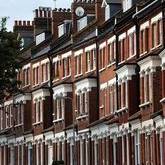 Home buyers are still likely to make decent returns on their investment in the longer term despite the weakness of the current market, a study has found.
House price growth is projected to average 2% a year in real terms between 2012 and 2025, with a lack of available homes pushing up prices later in the decade once housing demand recovers from current subdued levels, accountancy firm PricewaterhouseCoopers (PwC) says.
The rate would give a more modest return than the growth seen over the last 30 years, with increases of around 4% a year between 1984 and 2007.
But it does offer homeowners some hope compared with the situation over the last five years, as real house prices have plummeted by around a fifth since 2007, leaving many people stuck in negative equity and unable to take their next step on the housing ladder.
Lenders have also been tightening their borrowing criteria in recent months, making it tougher for people to take out a mortgage in the sluggish market.
The PwC study found that by comparison, a 50/50 mix of index-linked gilts and equities were likely to give a similar return to housing over the next 13 years, with an expected real return of around 3% a year.
John Hawksworth, PwC's chief economist, says: "There remains significant uncertainty in the UK housing market and it's likely to remain relatively subdued in the short-term while economic uncertainty persists at high levels and dampens down demand.
"But in the longer term, we expect supply shortages to reassert themselves given recent low levels of UK house building, pushing up house prices later this decade."