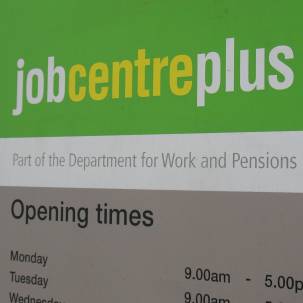 Unemployment has fallen to its lowest level for a year after a big jump in the number of people who have found work, new figures show.
The jobless total fell by 46,000 in the quarter to June to 2.56 million, an unemployment rate of 8%.
Most of the quarterly fall in unemployment was recorded in London, suggesting a big jobs boost from the Olympic Games.
The number of people claiming jobseeker's allowance has also fallen. Last month it was 1.59 million, down by 5,900 on June, says the Office for National Statistics.
Meanwhile the number of people in work increased by 201,000 in the quarter to June to almost 30 million, the highest since last summer, with half of the rise coming in London.
Youth unemployment also fell by 4,000 in the three months to June to just over a million.
But it's not all rosy. Figures show the number of part-time workers has reached a record high of 8.07 million, many of whom probably want full-time jobs. Those working part-time because they cannot find a full-time job reached 1.42 million, the highest figure since records began in 1992.
Average earnings increased by 1.6% in the year to June, up by 0.1% on the previous month.
'Positive figures'
Work and Pensions Secretary Iain Duncan Smith says: "These are positive and encouraging figures demonstrating the strength of our private sector – notwithstanding the difficult economic times it is still creating jobs, the vast majority of which are full time.
"Unemployment is falling and the claimant count is down."
TUC general secretary Brendan Barber says: "Today's fall in unemployment is welcome, but there are worrying trends brewing and, with the economy getting smaller, it may only be a matter of time before the dole queues start rising again.
"Young people in particular are struggling to get their careers off the ground. The number of people under 25 who are neither working nor in full-time education has risen again to nearly 1.5 million."