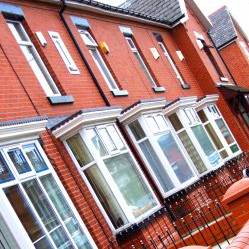 Loans for home purchases slumped by 8% last month as lenders clamped down on mortgages for those with small deposits, according to research today.
Lending to borrowers with a deposit of under 15% of the purchase price dropped 10% in the year to August, driving the overall number of home purchase loans down to 48,913 - the third worst August since records began nearly 20 years ago, chartered surveyors e.surv said.
Key Points
Just one in 10 loans to borrowers with under 15% deposit
Average loan now under 60% of a home's value
48,913 home purchase loans in August
Its latest Mortgage Monitor survey reveals there were just 4,950 loans to buyers with a deposit of under 15% last month, accounting for just one in 10 of all house purchase loans in August. The figure was almost one in seven in January.
A squeeze on funding in money markets last month saw lenders clamp down on higher loan-to-value (LTV) mortgages, e.surv said.
The research showed the average LTV on a house purchase loan has now fallen below 60% for the last three months.
'Dismal levels'
Richard Sexton, business development director of e.surv, says: "Lending volumes - particularly to first time buyers - are slipping back towards the dismal levels we last saw in 2010 and early 2011.
"This is largely thanks to a fall in the number of high-loan-to-value mortgages banks are willing to grant.
"Credit conditions for banks have become painfully tight and they've responded by toughening criteria on mortgages aimed at borrowers with small deposits."
It's thought landlords are stepping in to snap up properties left out of reach of first-time buyers, and to capitalise on record rent levels.
But e.surv says on a month-on-month basis, the number of home purchase loans rose 3%, although it stresses this was set against a weak borrowing market in July when approvals fell 5%.