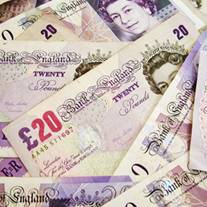 The Government is considering enforcing tougher sanctions for disabled and sickness benefit claimants who refuse to take steps to get back into the workplace.
Proposals reportedly put forward by the Department for Work and Pensions (DWP) could see claimants lose up to 70% of their weekly employment support allowance (ESA) if they fail to take part in work-related activity.
The new regulations are yet to be discussed in the House of Commons but are being considered as part of a drive by ministers to toughen up the benefits regime.
They would affect claimants in the ESA work-related activity group (Wrag). They are assessed as being capable of taking steps towards moving into a job immediately and must undertake activities to help them back into the workplace.
Proposed changes
A DWP spokesperson says: "We are not asking people in the ESA Wrag group to do anything different or more than is the case today.
"But we have proposed changes to the sanction regime for those who deliberately do not take up the help made available.
"The whole point of Wrag is to help support people to move closer to the jobs market, instead of writing them off on long-term out-of-work benefits as happened too often in the past."
The DWP is also considering introducing voluntary work experience placements as part of sick and disabled claimants' work-related activity.
The Guardian reports £71 could be withdrawn from people's ESA if they refuse to take part in activities to help them back into employment, which are agreed with a personal adviser based on the claimants' individual circumstances and proximity to the labour market.
At present they can be docked up to £28.15 from their maximum weekly allowance of £99.15 if they break the agreement.