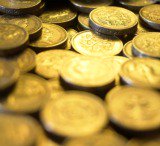 Low-income families could be pushed further into financial difficulties and debt by a shift to monthly benefit payments under Iain Duncan Smith's welfare reforms, a think tank warned today.
Attempts as part of the new universal credit system to encourage claimants to budget properly and make their own rental payments risk "backfiring", the Social Market Foundation says.
Key Points
Universal credit risks back firing, says think tank
Shift to monthly payments could cause issues
Families may struggle to budget effectively
It wants to see an online budgeting tool introduced, which would allow claimants to set the frequency of payments themselves and allocate income to different items of expenditure.
Under universal credit there will be one single monthly benefit payment – rather than weekly or fortnightly as at present – and social tenants will have to pay landlords themselves.
The Government says it will be "flexible" with those who struggle to manage their money.
Research by the Social Market Foundation, entitled Sink or Swim: the Impact of Universal Credit, found most low income households were opposed to the change, expressing fears that they would not be able to budget properly and could end up in rent arrears and facing eviction.
'At risk of backfiring'
Nigel Keohane, the think tank's deputy director and co-author of the report, says: "By moving to a single monthly payment for all benefits, the Government is removing the markers and aids that families currently rely on to budget effectively.
"Our research shows that this will throw people in at the deep end leaving them either to sink or swim. This laissez-faire approach will create real problems not only for families themselves, but also for public service organisations, such as social landlords and childcare providers, that families will end up owing money to."
A Department for Work and Pensions spokeswoman says: "Universal credit will be paid monthly because most people in work are paid that way and the system should help people get used to the patterns of working life.
"But we will make sure that no one falls through the cracks, and we are working with local authorities and the financial industry on how best to support individuals.
"We have always said we would be flexible with people who might struggle to manage their money."