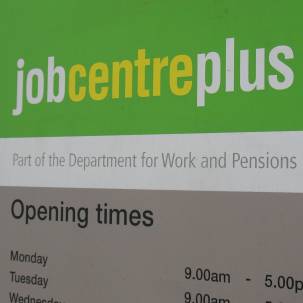 The Olympic Games delivered a boost to Britain's jobs market after official figures today showed another drop in unemployment as the part-time workforce soared.
The Office for National Statistics (ONS) says the jobless total fell by 7,000 to 2.59 million in the quarter to July – an unemployment rate of 8.1% – after a big jump in the number of people in work, with London one of the biggest gainers after hosting the Games.
The figures show London accounted for 91,000 of the 236,000 rise in the number of people in work in the quarter to July, which is the largest quarterly rise for two years.
But the so-called "Olympics effect" masked a less rosy picture outside London, with some regions suffering hefty rises in unemployment.
Experts also fear there could be an Olympics hangover now the temporary boost from London 2012 is over.
The figures also showed the number of people out of work for over a year was the highest for more than 16 years at 904,000, up 22,000 on the previous quarter.
Part-time work record
Those classed as economically inactive, including those looking after a sick relative, on early retirement or who have given up looking for work, fell by 181,000 to nine million, while youth unemployment rose by 7,000 to 1.02 million in the three months to July.
The number of part-time workers leapt by 134,000 to reach 8.12 million – the highest since records began in 1992. The number of Britons working part-time because they could not find a full-time job also hit a record high of 1.42 million.
However there was a big fall in those claiming jobseeker's allowance, down 15,000 between July and August to 1.57 million – the largest monthly fall since June 2010.
The total number of people now in work stands at 29.6 million.
Samuel Tombs at Capital Economics says while the headline drop in unemployment was encouraging, the detail of the ONS report shows a "less impressive picture".
He adds other recent employment surveys suggest many of those taken on for the Olympics "will struggle to find work now that the Games have finished".