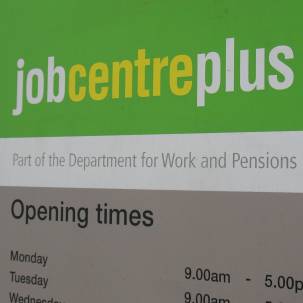 Unemployment fell to its lowest level since spring, official figures show today.
The number out of work dropped by 50,000 in the three months to August to 2.53 million, giving a jobless rate of 7.9%.
The number of people in work has reached a record high, though this statistic masks the fact of them are in part-time jobs than ever before.
Employment grew over the same period by 212,000 to 29.59 million, the highest since records began in 1971.
But the number of people in part-time jobs because they could not find full-time work was close to a record high, at 1.4 million.
The Office for National Statistics also reports part-time employment increased by 125,000 between March and May, to a record high of 8.13 million.
In other key stats:
The number claiming jobseeker's allowance fell by 4,000 in September to 1.57 million, the third consecutive monthly fall and the lowest total since July 2011.
Youth unemployment fell by 62,000 to 957,000, the lowest figure for over a year.
Self-employment has also increased, up by 35,000 to 4.2 million, while the number of unpaid workers in a family business rose by 2,000 to 112,000.
Average earnings increased by 1.7% in the year to July, 0.1% up on the previous month, giving an average weekly wage of £473. This is against September's inflation rate of 2.6%, so wages are not keeping pace with the rise in the cost of living.