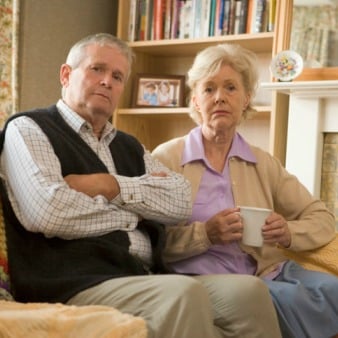 The Government should introduce a personal savings scheme to fund people's care in later life, Saga says.
Its director general, Ros Altmann, has written to Chancellor George Osborne urging him to do more to help savers of all ages, including offering better incentives to people saving for a house deposit and planning for retirement.
Her letter was sent ahead of Osborne's Autumn Statement on Government finances, which is due on Wednesday.
Key Points
Government should introduce care savings allowance
Savers should be able to save up to £30,000 tax free
Saga also calls for cash ISA limit to be upped
She suggested the Government should introduce a new lifetime "care savings allowance", to encourage tax-free savings towards care of up to £30,000.
This could be used by savers to pay for their own care or that of their relatives, so that families could save for each other's care if they wanted to.
'Care crisis'
Altmann says: "We are heading towards a care crisis. With an ageing population, it is essential that people save for care they may need in later life.
"The Government needs to encourage people to address this issue, with incentives for them to save and invest so that they will be able to pay for adequate care."
Altmann also called for tax-free cash Isa limits to be increased to help savers. Current Isa rules allow half the annual £11,280 allowance to be put into cash Isas, while the other half must go into stocks and shares.
Savings rates have been hammered by record low interest rates, with the potential returns plunging even further following the introduction of a Government scheme in August to kick-start lending.
'Sleepwalking to retirement'
Analysts have said the Funding For Lending scheme, which gives lenders access to cheap finance to help borrowers, has made lenders less reliant on the need to attract savers' deposits, with some providers withdrawing deals entirely.
Meanwhile, research published today by the Institute for Fiscal Studies (IFS) says the over-50s are "sleepwalking" towards their retirement by underestimating how long they will live for and being overly optimistic about how well off they will be.
The report says one in four people aged 50 to 64 would need to save more than £60,000 before they retire to achieve the income they expect, and 59% had never considered how many years of retirement they might need to finance.