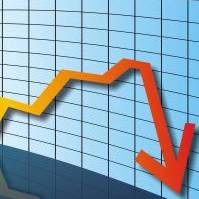 Inflation fell to 2.9% last month, the Office of National Statistics (ONS) announced today.
The Retail Prices Index (RPI) measure of inflation, which includes housing costs, fell from 3.3% in March to 2.9% in April.
Meanwhile the Consumer Prices Index (CPI) measure of inflation also dipped, falling from 2.8% in March to 2.4% in April.
A fall in the price of petrol and diesel, plus a drop in air fares pushed overall transport prices down for the first time in almost four years, which was the main reason for the fall in inflation, the ONS says.
The average price of petrol fell from 136.89p a litre in mid-April to 133.35p in mid-May, while diesel fell from 141.76p a litre to 138.17p over the same period (see our Cheap Petrol and Diesel guide to keep costs down).
But despite the temporary dip in inflation, triggered by weaker commodity prices, the CPI rate of inflation is expected to spike above 3% in the summer.