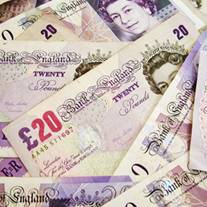 A cap limiting the amount of benefits households can receive each week has come into force today.
The new benefits cap, which will see couples and single parents receive a maximum of £500 per week in benefits and single people getting no more than £350 a week, is being rolled out in phases from today in England, Wales and Scotland.
It will be completed by 1 October this year (see our Benefits Check-Up to calculate what you're entitled to).
From today the cap will begin to come into force in local authorities where 275 or fewer households will receive less in benefits because of the move.
Meanwhile between 12 August and 30 September, local authorities with 276 or more households which will receive less in benefits under the change, will introduce the cap (see the Department for Work and Pensions' website to check when your area will be affected).
Four London boroughs have separately already implemented the scheme.
The cap, which will affect 40,000 households overall, amounts to a typical reduction of £60 a week. It applies to anyone who meets all of the following criteria:
Are of working age but not working.
Claiming any of the main state benefits.
Getting over £500 per week (couples/single parents) or £350 a week if single.
However, you're unaffected if you're any of the following:
Getting working tax credit.
Over state pension age (this applies to both of you if you're in a couple).
Eligible for one of the excluded disability benefits.
Within nine months of losing a job you've had for over a year.
Work and Pensions Secretary Iain Duncan Smith defended the weekly cap saying: "This is both about saving money and, more particularly, about changing a culture that had left families, particularly large families, finding it easy and a reality for their lives to stay out of work on taxpayers' benefits."
Additional reporting by the Press Association.