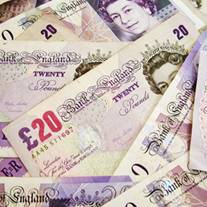 Workers on an average wage will be £29 a week worse off under reforms to the state pension, according to a new study.
Research by the Trades Union Congress (TUC) found anyone with a long work history will lose out under the single tier pension, which comes into effect in 2016 when the second state pension will be abolished (see our State Pensions guide for more information).
Around 20 million workers, mainly employed in private firms, are currently contracted into the second state pension, which was introduced a decade ago to help low earners.
But the union body says low earners in their 30s will get about £30 less per week than they would under the current arrangements.
Losses will increase over time, with an average earner retiring in the late 2040s set to be about £40 a week worse off, says the report.
The TUC supports the single tier pension in principle, but it believes the initial rate of £144 a week is far too low.
'Thousands of pounds worse off'
General secretary Frances O'Grady says: "The state second pension was designed to give low and middle-income earners a much-needed top-up to the basic state pension.
"Scrapping it as part of the new single tier pension will mean many workers, particularly those several decades away from retirement, could be thousands of pounds a year worse off in retirement.
"The Government should raise the single tier pension rate, and look to raise minimum contribution rates into workplace pensions once auto-enrollment has had time to establish itself, so that fewer people lose out under the Government's pension reforms."
A Department for Work and Pensions spokesman says: "Most people retiring by 2040 will be better off over the course of their retirement with the new state pension than under the current system.
"The flat rate will provide a fair base, helping people to know how much they need to save for the kind of retirement they want."