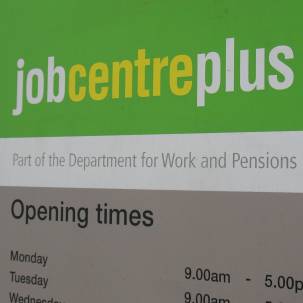 Unemployment has fallen to 7.1% – within touching distance of the figure which will be used to decide whether interest rates will increase, official data has revealed.
The number of jobless people plunged by 167,000 in the three months to November – the second biggest fall on record – to 2.32 million, the lowest number in five years, the Office for National Statistics says.
The Bank of England's monetary policy committee has said it will not lift interest rates above their historically-low level of 0.5% until the unemployment rate drops to 7%.
Analysts hadn't expected the threshold to be reached until later in the year, although the Bank has stressed a figure of 7% will not automatically trigger an interest rate rise.
The new unemployment rate of 7.1% is down by 0.5% from June-August, and by 0.6% from a year earlier.
The number of people claiming jobseeker's allowance in December also fell by 24,000 to 1.25 million, the lowest figure for almost five years. The so-called claimant count has now fallen for 14 months in a row.
Record high in work
Meanwhile, the number of people in work has reached a record high of just over 30 million, giving an employment rate of 72.1%, an increase of 0.5% over the quarter to November.
There was a fall in the number of people working part-time because they could not find full-time jobs – down by 12,000 to 1.4 million.
Economic inactivity – counting those who are looking after a relative, on long-term sick leave or who have given up looking for work – fell by 22,000 to just under nine million.
Average earnings increased by 0.9% in the year to November, unchanged from the previous month, giving a weekly wage of £475.