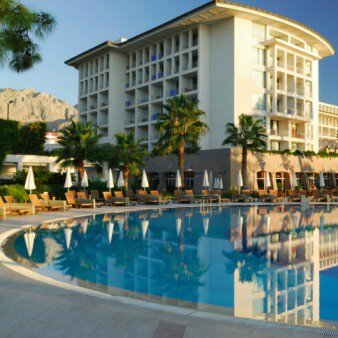 The Government has responded to an online petition criticising the high cost of family holidays by suggesting prices could fall as English schools are given more control on setting term dates.
Consumer Affairs Minister Jenny Willott said yesterday that proposals to enable all schools to set their own term dates from 2015 could result in different break times for pupils and help bring prices down (see our Cheap Package Holidays guide for help cutting costs).
The holiday industry also says making the peak period longer would spread demand over more days and enable it to make the same amount of money at lower prices.
However, Willott added that the coalition has no plans to regulate the holiday industry as it isn't convinced higher prices during school holidays are caused by "market abuse".
The Liberal Democrat MP was speaking at a debate in Westminster Hall sparked by an e-petition on the Government's website calling for a cap on the percentage increase in prices during school holidays.
The e-petition, created by Donna Thresher, calls for action to stop firms "cashing in" on school holidays. It has so far secured 169,105 signatures, far more than the 100,000 needed to be considered for a Government debate.
Schools to set own term dates by 2015
Willott told the debate: "I think the staggering of school holiday periods could indeed lengthen the period of peak demand and it could therefore help bring prices down.
"I completely understand why people are suggesting as a result the Government should arrange for holiday periods to be spread. But at the moment, the Government doesn't set term and holiday dates.
"Currently local authorities set the dates for community and voluntary-controlled schools but academies, free schools and voluntary-aided schools – church schools – set their own dates.
"The Deregulation Bill, which is currently before the House, will extend the power to set term dates to all schools by 2015. So all schools will be able to set their own dates and be able to vary them."
Willott said it was clear the dates would need to be arranged across areas regionally, adding that she believed this was something the Deregulation Bill would look at.
"Wrong" to take holidays during term time
Willott added that family holidays can be "incredible value" but should not be at the expense of a child's education, with school attendance throughout the year remaining "critical" to improved exam results.
The Education Secretary Michael Gove also said it is "wrong" for parents to take children out of school during term time to take advantage of cheaper holidays.