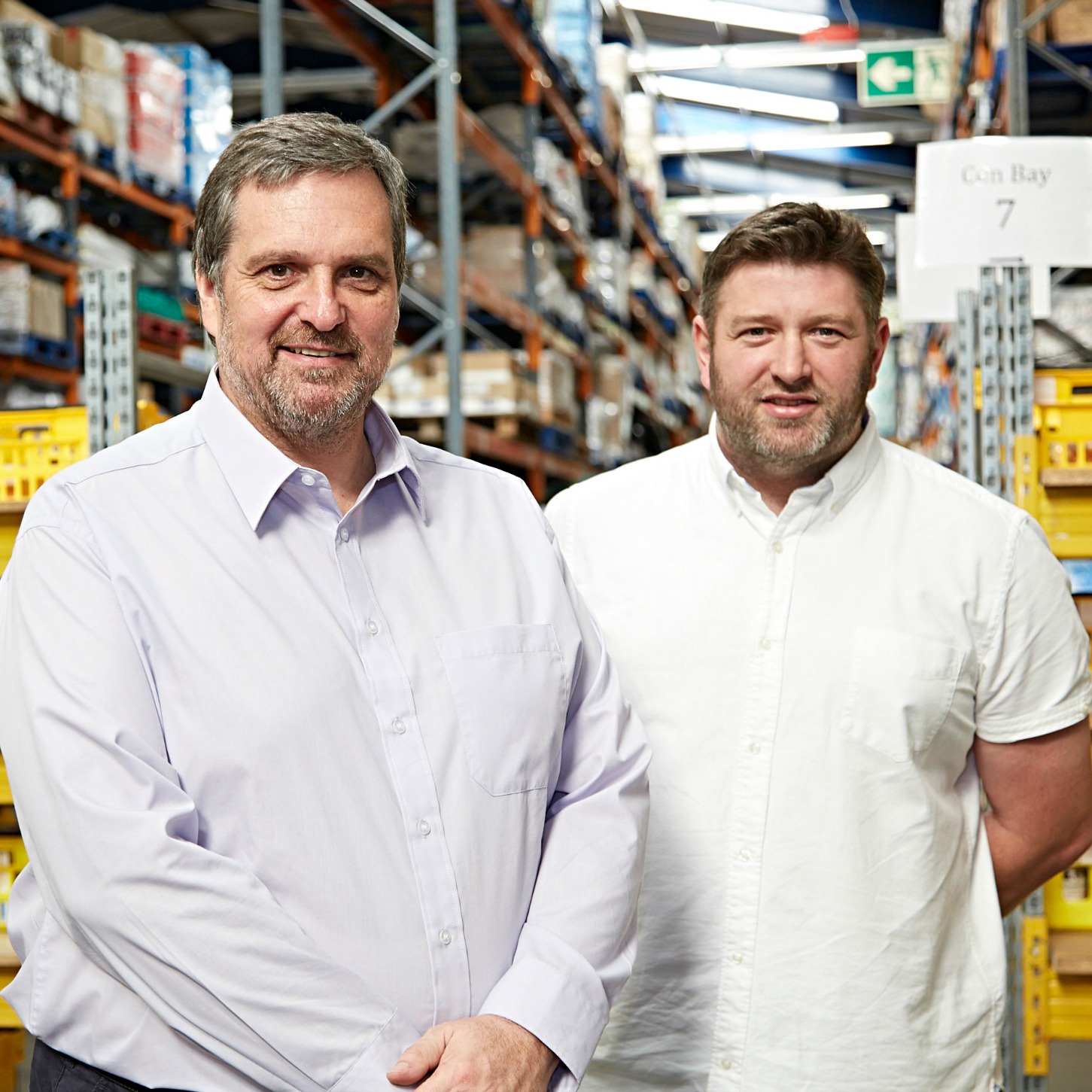 In last week's MoneySavingExpert.com poll, we asked users whether they were a 'chucker' or a 'keeper' when it comes to food that is past its 'best-before' date – a whopping 90% turned out to be keepers.
This comes as no surprise to Dan Cluderay (pictured to the right of his business partner, Andy Needham) who says he owes the success of his recently expanded business to frugal MoneySavers and MoneySavingExpert.com.
When the 39-year-old father of two was made redundant from his telecoms engineering job, he set up Approved Food in August 2008, which sells clearance food and drink that has gone beyond its best-before date.
The Nottinghamshire firm grew slowly at first, with orders rising from an initial one a day to a steady 10 by November of the same year, but that month a MoneySaver posted a message in the MSE community forum letting others know about bargains from Approved Food (firms aren't allowed to advertise their own businesses in the forum).
"Over the next five hours we had 38 orders and I was glued to my computer watching the comments in the forum", says Dan.
"Eighty hour weeks were the norm and after the MSE post, it dawned on me that I had to live up to what people expect from doing business on the internet. We didn't have the people, systems, space or experience to fulfil customer orders but one by one, we tackled them and moved forward."
But it was in January 2009, after Approved Food was featured in the MoneySavingExpert.com email with a site-wide 10% off discount, that things really took off, with an influx of orders so large it crashed his site. (Sign up to the free Martin's Money Tips).
"MSE is the champion of the underdog," says Dan. " It was possibly the best springboard ever for an internet start-up."
Dan says such rapid initial growth did cause some challenges, but that he tackled them using the personal approach. "All my customers came from MSE and we had a community of people who were willing me to succeed.
"We never pretended to be a corporate or faceless company; I put my personal mobile number in the forums and people would phone to talk about a problem while giving me an optimistic pep talk on keeping on going and what a good job I was doing."
Since the site first began, it has moved premises four times and now occupies a 100,000 sq ft site.
Last year it shipped more than 9.6 million items to more than 150,000 registered customers in the UK and Europe, who between them, "saved £10 million on groceries", according to Dan.
He adds: "The best bit about my job is watching Approved Food grow. I've three children; Rudi aged eight, Jay who's five and Approved Food in the middle at six. Like Rudi and Jay, I was there at Approved Food's conception and have watched it turn into something I'm really proud of, like my children. Just like being a parent, it doesn't feel like work."
Approved Food is offering 10% off via a special MSE blagged code but only until the end of today. See Approved Food deals.
Is it safe to eat food past its 'best-before' date?
Not only is it usually safe to eat food beyond best-befores, it's legal to sell them.
While eating beyond 'use-by' dates is a health risk, there's no explicit safety risk just from eating food beyond best-befores (except for eggs). As there aren't any finite rules on how far beyond a best-before date it's still safe to eat products, you need to make the decision yourself.
Generally though, the longer the original shelf life of the goods before the best-before date, the longer you can go beyond.(see our Cheap supermarket shopping guide for more ways to slash food bills).
19,155 voted in our poll on best-before foods. These were the full results:
Are you a chucker or a keeper?
I never eat it beyond the best-before date
1,925 votes (10 %)
I'll keep it one or two days if it looks OK
4,652 votes (24 %)
I ignore best-before dates and judge by smell/look/taste
10,307 votes (54 %)
I try to never chuck anything – I'd even cut mould off and eat the good bits
2,217 votes (12 %)