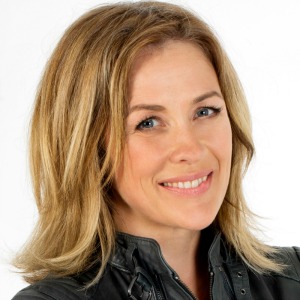 Sarah Beeny, TV presenter and founder of online estate agent Tepilo, shares her tips for getting to the heart of what estate agents really mean.
Estate agent windows are a hotbed of flowery language and euphemisms. If you're baffled by what their descriptions mean, here's my guide to breaking through the buzzwords.
1. "Deceptively spacious"
Unless estate agents know something about physics that has passed the rest of us by, space is pretty much a fixed quantity and will be laid out on the floor plans. So saying something is deceptively spacious generally means you can make something look slightly larger than it actually is by cleverly arranging furniture.
2. "Viewing recommended"
This is a good one. Barring oligarchs and those who are buying houses for a fraction of their potential market value at auction, there are very few people who would ever buy a house without viewing it first, rendering this statement pretty meaningless.
I've always found it a safe bet to interpret this as, "we know the photos and write-up aren't selling it, but if you come down and take a look, there's a chance that you might, MIGHT, just find something you like".
3. "In a popular location"
Looks OK, but what does this actually mean? Any densely-populated area could be deemed 'popular' because of the sheer number of people 'choosing' to live there. The bigger question is, do people like living there and will they continue to like living there for long enough to sustain the value of the property.
4. "A property that has tons of character"
One man's character is another man's interior design nightmare. It could mean that the property has original features or it could be a euphemism to indicate that the current owner has decorated it in a very idiosyncratic way; you could be facing anything from a Che Guevara theme throughout to lovely original beams.
Alternatively, it's sometimes used to describe a look or layout that simply isn't what you'd expect, eg, the kitchen being upstairs, or quite simply, a house that makes you feel like you've slipped through a wormhole and found Bill Haley & His Comets are top of the charts.
5. "In need of modernisation"
This can be a confusing one for the first-time buyer. When you think of 'modernising' a house, you probably imagine removing great aunt-style chintz and lino – not too big a job – but this is often used to indicate some pretty serious structural work is required.
Clarify what the issues are with the estate agent before booking a viewing.
6. "Family bathroom"
Used in a supermarket 'family' size usually implies plentiful size – enough to share with an entire family. Used by an estate agent, it just means 'a bathroom that isn't ensuite', or as you and I would call it, 'a bathroom'.
7. "Close to"
Rather like beauty, proximity is in the eye of the beholder, and what seems like a hop, skip and a jump to one person may seem like an insufferable distance to another.
'Close to' could mean anything from the local shops are right on your doorstep, to they're a 10 minute drive away. As a rule of thumb I'd say if you can't comfortably walk there, it isn't that close.
8. "Ideal for first-time buyers or investors"
This looks like a positive, but what many agents really mean is "fine if you haven't got the deposit to buy anything else, or aren't going to live there yourself".