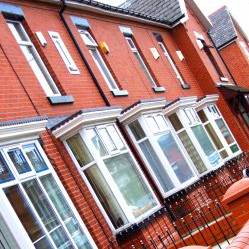 The Prime Minister has today set out plans for a scheme offering 100,000 first-time buyers new homes with a 20% discount as part of a move to get more people on to the property ladder.
David Cameron has announced that first-time buyers will be given the chance to register for the Starter Home initiative from the beginning of next year (see our First-time buyers' guide to find out what you need to know about buying your first property).
While the exact details of the scheme are still being worked out, the Government has confirmed that the initiative will be open to first-time buyers who are under 40, and that the new homes are to be built in England over the next five years.
Under the proposals, starter homes are to be built on under-used or unviable brownfield sites that are not currently identified for housing on public and private land.
Developers will then be exempt from certain obligations, such as funding affordable housing contributions and the Community Infrastructure Levy, meaning they can deliver homes with a minimum 20% discount off the market value.
However, the plans also touch on preventing the re-sale of properties to stop buyers netting a 'windfall profit'. This could mean buyers will be prevented from selling their home for between five and 15 years.
The Government will now consult on the exact details of the scheme, with the results due to be published before the end of March 2015.
The average house price for a first-time buyer is now £218,000 – eight times the average income of 22-39-year-old employees, according to the Government.
It adds that the average first-time buyer is now 30-years-old, with many only able to secure their first home after receiving financial help from their family.
'Unlocking home ownership for a generation'
Cameron says: "Hard-working young people want to plan for the future and enjoy the security of being able to own their own home. I want to help them do just that. Under this scheme, first-time buyers will be offered the chance of a 20% discount, unlocking home ownership for a generation.
"This is all part of our long-term economic plan to secure a better future for Britain, making sure we are backing those who work hard and get on in life."
Communities Secretary Eric Pickles adds: "The 2008 housing crash blocked millions of hard-working, creditworthy people from becoming home owners, at a time in their lives when they should have been able to expect to get on the property ladder.
"We're turning that around with Help to Buy, but today's new Starter Homes scheme will offer a further boost, giving young people (under 40) the opportunity to buy low-cost, high-quality new homes for significantly less than they would normally expect."