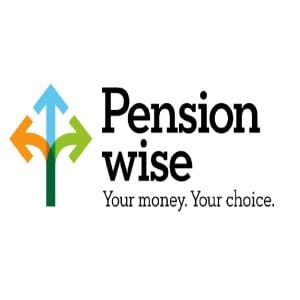 The impartial guidance that will be offered alongside the pension changes coming into force in April will go under the name Pension Wise, the Government has announced.
The creation of the brand, which comes with a tagline of 'Your money. Your choice', follows the announcement by George Osborne last year that the Government will provide access to free and impartial guidance on how to make the most of the new pension rules, which come into effect in April 2015.
The changes mean that more than 300,000 people a year with defined contribution pension savings will have greater freedom to access them as they wish from the age of 55.
Get involved now
Until the pension guidance service is officially launched in April, the Government will be running a pilot of the scheme.
If you're interested in getting early access to the service and you're chosen for the pilot, you'll be able to get help and guidance, as well as give feedback about how the service can be improved. You can register your interest here.
Who will provide this service?
Individual guidance will be provided via phone guidance sessions run by The Pensions Advisory Service, as well as face-to-face sessions provided by Citizens Advice.
Using one of the above options, you'll receive guidance relevant to your needs and afterwards will be provided with a summary document of your session so that you can proceed confidently.
The Government will also provide a website that it says will be an "easy and convenient" first point of contact and may be sufficient to meet some people's needs.
The new name and logo will be used by all those involved in providing the online, face-to-face and telephone guidance, making it easy for people to recognise.
In order to protect consumers from imitators of the service and ensure the guidance brand is trusted, the Government says it will make the imitation of Pension Wise illegal through the Pension Schemes Bill, meaning anyone wrongly seeking to pass themselves off as the service could face prosecution.
What sort of advice will I get?
You'll be able to get help on the pension guidance service website, over the phone or face-to-face about:
What you can do with your pension pot
The different pension types and how they work
What's tax-free and what's not
How pensions currently work
Currently, people who want to take their pension as a lump sum can only take 25% of their pot tax-free. The remaining 75% can then be placed in a drawdown account, where any money taken out is taxed at their marginal rate, or used to buy an annuity. If they want to withdraw the whole pot, they're charged 55% tax.
Under the changes individuals will be able to take a series of lump sums from their pension fund, with 25% of each payment tax-free and 75% taxed at their marginal rate of income tax in that year. They will not have to enter into a drawdown policy.
The reforms are part of an overhaul to give people greater flexibility and choice over what they do with their pension money and are expected to see fewer people using pension savings to buy annuities.