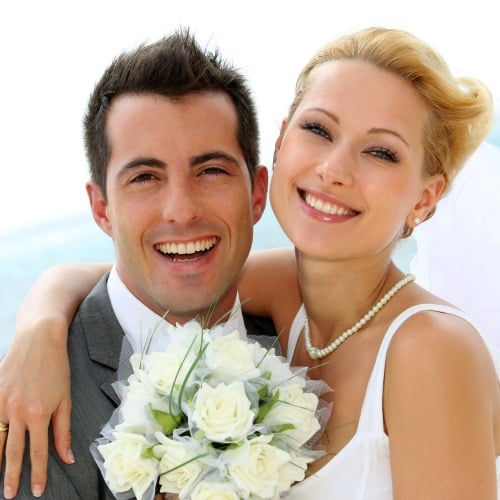 Valentine's Day is one of the most popular days to propose, so it's likely some of you received an engagement ring from your loved one on the famous day of romance.
But don't let your excitement overrule your MoneySaving ways – without insurance and an up-to-date valuation, you could be at risk of not being able to claim if your ring is lost or stolen, a big problem if your intended followed conventional wisdom and spent a couple of months' salary on it.
According to new research given exclusively to MoneySavingExpert.com by Halifax, 50% of women have no idea how much their engagement ring cost, while 15% have lost theirs.
On top of this, 20% of women take their ring off more than once a day and 68% have never had it valued.
Even if you've got home insurance, you can't be complacent – most standard contents policies only cover expensive items such as jewellery up to a certain value and even then, only if something happens to it in the home. (See our Cheap Home Insurance guide to get the best deal.)
How do I add my ring to my contents policy?
Most standard policies won't protect everything in your home and if you've got high value items – including an engagement ring – you'll need to tell your provider.
Whether or not you need to list your ring separately on your policy depends on its value. Typically the price at which items need to be listed ranges from £750 to £2,000, but it can be much less so make sure you check with your insurer.
You'll need a valuation certificate to add your ring on to the policy, which a jeweller will have given you or your other half when the ring was bought. It's also worth keeping any additional paperwork you have, along with photos of the ring, in a safe place as this could speed things up if you need to make a claim.
Make sure you're covered in and away from your home
Most policies don't cover contents outside the home as standard, but you can extend them so they do by buying what's called 'Personal Possessions Cover'. It'll cost extra – prices vary depending on where you live and the item/s you're adding.
As always, check your policy carefully. There may be limits to the cover and high value items will typically have to be specifically mentioned in your policy documents.
Rings should be regularly valued
It's important to have your ring regularly valued because the price of precious metals such as a gold or diamonds changes often and if it increases, the value of your ring will too.
If it's not been recently valued your insurance provider won't take into account any increases in the market, so you'll just be paid an amount based on the last time it was valued.
Most insurers say engagement rings and other expensive pieces of jewellery should be valued every two years, but always check with your insurer as it may have a different timeframe.
What about standalone ring insurance?
If you don't have contents insurance it is possible to insure your ring via a standalone policy. This can also be an option if your ring is too expensive to add to your existing policy.
This is typically sold by jewellers when selling rings, but prices can be high so before you buy always compare the price with getting contents insurance, which could work out cheaper and will also cover all of your household items.
Also make sure you read all the terms and conditions first and check the amount of any excess, which is what you have to pay before the insurer pays up, and the limits to what's covered.