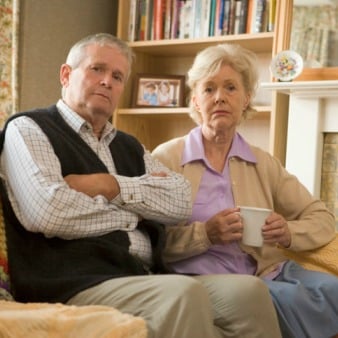 The amount savers can put into a pension over their lifetime will fall in April 2016 from £1.25 million to £1 million, Chancellor George Osborne has announced today.
Osborne says the move, which was announced in today's Budget, will affect fewer than 4% of those approaching retirement.
The lifetime allowance is the total amount you can save in your pension over your lifetime. When the lifetime allowance was first introduced in 2006, it was £1.5m.
From 6 April 2018 the lifetime allowance will also be "indexed" annually to protect against inflation. This means it will rise each year in line with the consumer prices index (CPI) rate of inflation.
The government says that over 96% of people currently approaching retirement have a pension pot worth less than £1m, so this change will affect only the wealthiest pension savers.
For those it does affect, transitional protection will be put in place for pensions already over £1m alongside the reduction to ensure the change is not retrospective.
Osborne confirmed that he would not change the annual amount you can put in a pension, which currently stands at £40,000 plus any allowance you haven't used from the previous three tax years.
Osborne also used the Budget to reinforce his announcement this week that people who've already bought and locked into an annuity will be given the same pension freedoms as people nearing retirement, see the Plans to allow savers to sell their pension income revealed new story and Martin's editorial comment on why the new pension freedoms means it pays to know when you'll die.
Additional reporting by Amy Ellis.