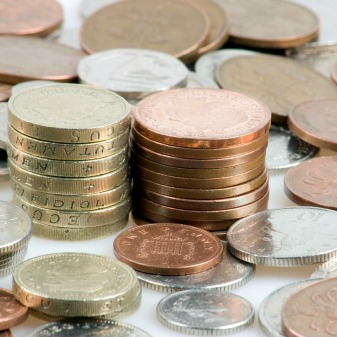 A financial health minister should be appointed to help ensure everyone has access to basic facilities such as banking, affordable credit and is encouraged to save, a report argues.
The Financial Inclusion Commission (FIC), which is made up of people with backgrounds in politics, the financial services sector and the charity sector, says there should be stronger national leadership on the issue.
It is calling for a senior minister to be appointed to take a Government lead on financial inclusion and financial capability, with the title of Minister for Financial Health.
The FIC adds that every adult in the UK should be connected to the "financial mains", that a financially inclusive society should be able to meet people's needs over their lifetime, and financial skills training should be given from primary school age through to retirement, including at key life stages and events.
It also cautions that while advances in technology can make it easier for people to keep control of their finances through online and mobile banking, at the same time, many people do not have access to online services due to a lack of affordability or a lack of digital skills.
In addition the report says that many are still excluded from core financial services and are unable to manage their budgets. It says that nearly two million adults do not have a bank account, 13 million do not have enough savings to tide them over a fall in income and 8.8 million are over-indebted.
'Pressing need' for better protection
Sir Sherard Cowper-Coles, chairman of the FIC, says: "Our vision is for everyone to enjoy decent financial health in the United Kingdom.
"That means every adult is connected to the banking system, has access to affordable credit, is encouraged to save, has the right insurance at the right price, and access to objective financial services advice."
Commenting on the report, debt charity StepChange says: "The Commission is right to focus on helping those whose vulnerability to problem debts is exacerbated by a lack of financial inclusion.
"There is a pressing need to provide better protections for people who fall into debt, and better incentives and mechanisms to help people save and build up financial resilience."