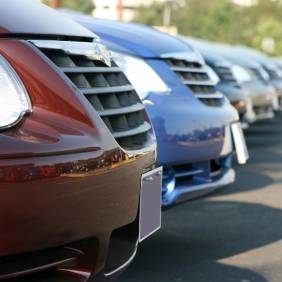 Motorists in England are to get a 10 minute grace period after a parking ticket runs out before they can be hit with a fine.
A change in the law is planned to take effect in the next few weeks, which will see the leeway applied to all on-street and off-street council parking spots – but not to private parking.
It means drivers won't be penalised for returning to their vehicles just a few minutes late. If you've been slapped with a parking fine, which you don't believe is fair, see our Council Parking Ticket Appeals and our Fight Private Parking Tickets guides.
Communities Secretary, Eric Pickles, first announced the move last year as part of plans to get shoppers back to the high street, which we reported on MoneySavingExpert.com at the time.
Today he says: "We are ending the war on drivers who simply want to go about their daily business. For too long parking rules have made law-abiding motorists feel like criminals, and caused enormous damage to shops and businesses.
"Over-zealous parking enforcement undermines our town centres and costs councils more in the long term."
The new rules, approved as part of the Deregulation Bill, also include the following:
CCTV camera cars that automatically issue parking fines are to be made illegal, expect for in sensitive areas such as near schools and in bus lanes.
Parking fines can't be issued if you park near an out-of-order meter and there's no alternative way to pay.
A right for residents and businesses to demand – by petition – that a council reviews parking in their area.
New powers for parking adjudicators so they can 'hold councils to account'.
Parking guidance will reinforce that councils cannot use parking to make a profit and they must publish how income from fines is used.
Bailiffs do not use overly aggressive actions to enforce fines.
Both the House of Lords and House of Commons must agree the final wording of the Bill before it can receive Royal Assent and become law. This is expected to happen within weeks.
However the Department for Communities and Local Government is also pushing through a separate Parliamentary motion introducing the 10-minute grace periods, which will come into effect later this month.
Get a discount even after appealing a fine
At present motorists can choose to pay a 50% discount if they pay the fine within 14 days, after this time they must pay the full amount. If they choose to appeal to an independent parking adjudicator and lose, they also lose the right to pay the fine at the discounted price.
But the Government is worried this might discourage some motorists from making an appeal, even when they feel they have reasonable grounds.
So it has today invited local authorities to trial giving a 25% discount on the fine to motorists who make an appeal that's unsuccessful.