A new app will mean passengers can store their railcard on their phone as train companies tackle the 'forgotten card problem.'
From Autumn customers will be able to store railcards, which give you a third off most journeys, on their phone rather than having to carry a physical card around.
The 16-25 Railcard and Network Railcard will be the first cards to be available on the app, and it's hoped all of the railcards will be available on it before Christmas.
You will still apply for the card via the railcard website but you will be able to choose between downloading a digital version of your railcard to the app, or having a physical card posted to you - both will cost the same. See our Cheap Trains guide for full information
'Railcards join the digital age'
As well as saving customers a third off most rail fares, the new app should help with the problem of forgotten railcards.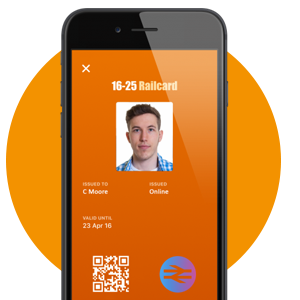 At the moment anyone who has bought a discounted ticket with a railcard, must have it with them on the journey or they could be asked to pay more or be given a penalty fare.
Earlier this year train companies agreed to refund the extra charges the first time a passenger forgets their card. See our MSE Forgetful railcard users now able to claim refunds if they're told to pay full fare News story for more information.
Jacqueline Starr, Managing Director of Customer Experience at the Rail Delivery said: "Railcards have joined the digital age just like the new generation of young people using the iconic card which started it all, helping to connect the country.
"Railcards save customers cash so they can take more train trips and have more to spend where they go, supporting local communities - and we're making them easier to buy."
Customers will be able to store their digital railcards on up to two smartphones. In cases where there are two railcard holders, they can both store the railcard on their devices.
The app will have a holographic logo in the design, which moves as the customer holds their smartphone and prevents the use of screenshots. Barcodes are also included on every digital railcard which can be scanned by staff.