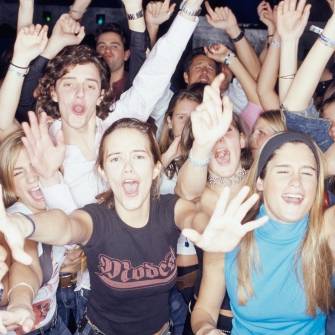 The Competition and Markets Authority (CMA) today announced it will take enforcement action against secondary ticketing websites suspected of breaking consumer protection law.
After a year-long investigation, the competition watchdog says it has identified widespread concerns about such websites, which offer tickets on resale for gigs, sporting events and other entertainment. It's gathered evidence which it believes reveals breaches of the law.
The CMA has not specified which websites it has concerns about, but says several sites need to take action to ensure they comply with the law.
See our Cheap Tickets guide for what to watch out for when buying cheap theatre, sport and gig tickets.
What does the CMA want secondary ticketing sites to do?
The watchdog launched its investigation in December 2016, following a review which concluded that ticket-buyers were not being given the full info required by law when purchasing tickets put up for resale.
As part of the investigation the CMA carried out a review of the four main secondary ticketing websites – Get Me In, Seatwave, StubHub and Viagogo – to ensure they were fulfilling promises they'd made to improve information about tickets advertised.
While the CMA confirms some sites have already made changes since it opened its investigation, it wants to ensure all sites comply with the law. It says:
It must be clear if there are restrictions on using a resold ticket that could result in buyers being denied access to an event.
People should know who they are buying from – for example if the seller is a business and/or event organiser.
Customers need to be told where exactly in a venue they'll be seated.
The CMA says it's not reached a final view on whether the practices it's concerned about breach consumer protection law, and will listen to the websites' responses to its concerns. It says it will take action through the courts if necessary.
It'll also be acting to address a failure by one unnamed website to comply fully with formal commitments it had previously made to improve the information it provides about tickets.
Since it launched its investigation, the CMA's also started looking at a number of additional issues, including:
Pressure selling – whether claims made about the availability and popularity of tickets create a misleading impression or rush customers into making a purchase.
Difficulties customers face in getting their money back under a website's guarantee.
Speculative selling – where businesses advertise tickets for sale that they don't yet own and therefore may not be able to supply.
Concerns about whether the organisers of some sporting events have sold tickets as a primary seller directly through a secondary ticket website, without making this clear to consumers.
'People have a right to know if there is a risk they will be turned away'
Andrea Coscelli, chief executive of the CMA, said: "Secondary ticketing websites can offer an important service – by allowing people the chance to buy tickets at the last minute or giving them a chance to resell tickets they can no longer use. But our investigation has identified concerns that the law protecting consumers is being broken.
"Thousands of people use these sites and they have a right to know if there is a risk that they will be turned away at the door, who they've bought their ticket from or exactly what seat at the venue they're getting for their money.
"We are putting our concerns to these websites and will be requiring the changes necessary to tackle them. We will use the full range of our powers to get the right outcome for these sites' customers – including taking action through the courts if needed."