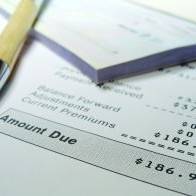 An estimated 150,000 workers paid the voluntary living wage are set to see their pay increase by 30p an hour, or 45p in London.
The campaign group Living Wage Foundation announced today that companies which have voluntarily signed up to its scheme will raise their wages to £8.75 an hour, and £10.20 in London.
These new rates are £1.25 an hour more than the Government-set national minimum wage for over-25s nationwide, and £2.70 more an hour in London.
The 3,600+ companies which have signed up to the scheme are expected to increase their wages by May next year. You can check which companies are signed up on the Living Wage Foundation website.
How are the voluntary minimum wages set?
The wages are worked out by the Resolution Foundation think tank and overseen by the Living Wage Commission. They are based on the cost of living in the UK and London.
The Living Wage Foundation says the 2017 increases are due to higher inflation affecting the 'basket' of goods and services that underpin the rates, such as rent and transport costs.
You can use the MSE Bills Tracker to check how much your own costs are actually rising.
Living Wage Foundation director Katherine Chapman said: "The new living wage rates announced today will bring relief for thousands of UK workers being squeezed by stagnant wages and rising inflation. It's thanks to the leadership of over 3,600 employers across the UK who are committed to paying all their staff, including cleaners and security staff, a real living wage.
"In-work poverty is today's story. New figures out yesterday show that 5.5 million people are still paid less than the real living wage [ie, the voluntary living wage] – it's fantastic that this year alone over a thousand more employers have chosen to go beyond the legal minimum and pay a real living wage, putting fairness and respect at the heart of their business."