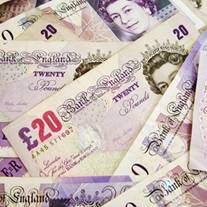 Pension auto-enrolment is to be extended to 18-year-olds under plans set to be published by the Department for Work and Pensions today.
The plans, which would affect 900,000 young people, follow a review by the Department for Work and Pensions into the current scheme, to ensure people save enough for retirement.
The review also recommends that pension contributions be calculated from the first pound earned, rather than from a lower earnings limit of £5,876.
The scheme, which automatically enrols those working in a private or public sector firm in the UK into a workplace pension, is currently open to those aged 22 or above, who earn more than £10,000 from one job. Contributions are currently calculated based on how much you earn between £5,876 and £45,000.
For full help see our What is Pension Auto-Enrolment? guide.
What does the Government say?
David Gauke, Secretary of State for Work and Pensions, said: "We are committed to enabling more people to save while they are working, so that they can enjoy greater financial security when they retire.
"We know the world of work is changing, so it is only right that pension saving does too. This ambitious package will see more people than ever before helped onto the path towards building a secure retirement."
Auto-enrolment started in 2012, and more than nine million people now have a workplace pension, but the Government estimates there are still about 12 million people saving too little for their retirement.
The plans will be put before Parliament, but are not expected to come into effect until 2020.
Have your say