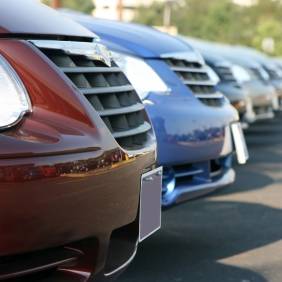 More than 30 leading car hire websites have promised to be more upfront about the total price customers will pay - after a crackdown by the competition watchdog.
Thirty UK-based car hire comparison companies - which together offer prices for 1,300 car companies in over 10,000 destinations - have agreed to stop hitting customers with hidden charges and unexpected fees, following a year-long review by the Competition and Markets Authority (CMA).
The review found many firms were advertising very low prices to customers by not including all costs.
As a result of the review, the CMA also launched enforcement action against three firms - P&P Associates Ltd, Affordable Car Hire Ltd and Flexiblecarhire.com Ltd, which commits them, under legally binding agreements, to include all compulsory charges in their car hire quotes. The other 30 firms agreed to change their ways without formal action being needed.
Initial quotes for car hire must include mandatory charges such as fuel surcharges, young driver fees and out-of-hours pick up charges, where applicable. They must also show all essential information including the amounts of any deposits and insurance excesses, the policy on fuel charges, and what exactly the insurance covers.
The CMA has also announced that, following numerous complaints from people encountering hidden costs when collecting their cars at airports abroad, it is taking enforcement action against businesses which are based overseas but sell directly to UK customers online.
What to watch out for when renting a car
For full help on what to beware of when booking car rental, see our Cheap Car Hire guide. But here are some pointers:
What does the CMA say?
Michael Grenfell, executive director for enforcement, said: "It is important people know what they're signing up to online when hiring a car.

"Prices must be transparent and include all compulsory costs so that people can find the deal that's best for them.

"The CMA's work over the past year has vastly improved the sector and brought the majority of sites offering car hire in line with consumer protection law. UK customers can now be more confident that what they see is what they will pay.
"This move sends a clear message: just because a business is not on UK soil doesn't mean the law doesn't apply when it sells in the UK. British consumers have a right to protection under consumer law and the CMA will work to ensure they receive it."
We've contacted each of the three firms which the CMA launched enforcement action against.
Angela Day CEO of Affordable Car Hire Ltd said: "We are thrilled and embrace the CMA entering the car rental market. Allowing full transparency to our clients has always been our number one priority along with service and competitive prices from our car rental partners."