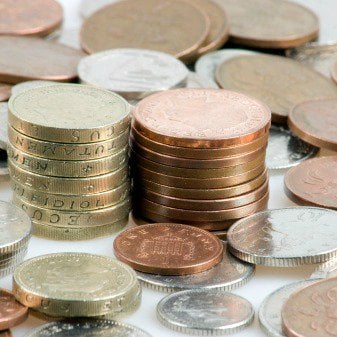 A group of MPs has called for the Lifetime ISA to be scrapped, just over a year after it was launched.
In a wide ranging report, the Treasury Committee - a powerful cross-party group of MPs - has called for the abolition of the Lifetime ISA (LISA) due to its "perverse incentives and complexity".
The group also says that hard-pressed households need stronger action to help them deal with debts and save for a rainy day and a pension.
Lifetime ISAs (LISAs), which give a 25% bonus worth up to £33,000, are designed for two specific purposes. The first is for first-time buyers to use towards a deposit for a residential property, and the second is for later life savings once you hit age 60. If you decide to use the LISA to buy your first home, you can keep it open and save for retirement - the idea being you'll continue your habit of regular saving once you've bought your first home.
But it has been argued they could discourage people from saving into a workplace pension, where they get the benefit of employer contributions into their pot.
For how Lifetime ISAs work, who they're for, and all best buys, see Lifetime ISAs.
Martin: 'Cutting LISAs would be a blow for many young savers'
Martin Lewis, founder of MoneySavingExpert.com, said: "The Treasury Committee seems to have concentrated on Lifetime ISAs as an alternative to pensions – and in that context there is a strong argument for scrapping them as they add little and risk some people wrongly opting for them over standard pension products.

"Yet for first-time buyers LISAs are a powerful option, with many being able to gain £1,000s of extra deposit, easing their ability to pay, and cutting their interest rates afterwards.
"And with the other similar product – the Help to Buy ISA, due to be scrapped in 2019 – cutting LISAs would be a hard blow for many young diligent savers. Those who've already put money in need to be given surety they will get what was promised."
What's a Lifetime ISA?
Here are the key LISA need-to-knows:
A LISA can be opened by anyone aged 18-39
You can save up to £4,000 a year
You get a 25% state bonus paid on top (up to a maximum of £33,000)
You'll pay a penalty if you withdraw the cash for anything other than your first home or before you turn 60.
For first-time buyers a cash LISA can be used towards the purchase of a property worth up to £450,000.
If you're using it to save for retirement, you can save in it until the day before your 50th birthday, and withdraw the cash and bonus when you turn 60.
What does the Treasury Committee say?
The Treasury Committee is appointed by the House of Commons to monitor the Treasury, but it cannot make decisions, so this report does not mean LISAs will be scrapped.
In its report, the committee said: "This inquiry has received strong criticism of the Lifetime Isa over its complexity, its perverse incentives, its lack of complementarity with the pensions saving landscape and its apparent lack of popularity with the industry and pension savers.
"The Government should abolish it."
The report continued: "Yet there is little evidence that tax relief is an effective way of encouraging potentially vulnerable households to save for a rainy day.
"There is, however, more evidence that cash bonuses and direct matching schemes, such as the Help to Save scheme, are better at helping people build a precautionary savings buffer.
"The Government should update Parliament on the usage of such schemes and its efforts to increase take-up. It should also consider widening the eligibility criteria."
What does the Government say?
A Treasury spokesperson said: "People deserve choice and freedom in how they save, and the Lifetime Isa does just that. It is an effective way to help people get on the housing ladder or save towards their retirement.
"For every £100 saved, we give a generous £25 bonus, and so far, around £130 million worth of bonuses have been paid to 170,000 investors."