Tesco's 'Clubcard Prices' discount promo is back – but how do the deals stack up?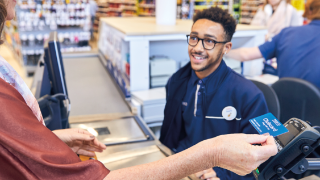 Tesco's Clubcard Prices promotion is back, and is offering loyalty scheme members discounts of between 10% and 50%, with around 400 items to be reduced. Yet while our analysis has found most of the discounts do beat rival stores, we're not blown away by the savings overall – see our full findings below.
The offer will be running until Wednesday 2 October, with discounts in store and online on items ranging from coffee and crisps to kitchenware.
Tesco's Clubcard Prices promotion first ran in May this year and was thought to be the first time a major UK supermarket has offered reduced prices to all 19 million members of its loyalty scheme. But if you don't already have a Clubcard and do shop at Tesco, it may be worth signing up now via the Tesco website or by downloading the Clubcard app.
Find out how to make the most of your Clubcard with our Reclaim & Boost Tesco Vouchers guide, and see our 33 Supermarket Shopping Tips.
How to get Clubcard Prices
When you shop in store, products with a Clubcard price will be marked with a promotion label. If you're shopping online, products with a Clubcard price will be highlighted in a blue box, which gives the 'regular' and Clubcard price.
Tesco Clubcard holders will simply need to buy items as normal and scan their Clubcard or Clubcard app at the till for the discount to be automatically applied. If you're shopping online, the discount will be added at the checkout stage and will be shown on your receipt.
Tesco is currently listing 300 Clubcard Prices items on its website, including everything from cleaning products to irons, and free from products to pizzas, and said more items will be added over the next few weeks. Tesco has also said it has 10% discounts on Technika-branded TVs as part of the promotion, but these are only available in some stores.
Which stores are taking part?
Tesco has told us its larger superstores will all be taking part in the Clubcard Prices scheme, so if an item is in the list above and is stocked at that store it should be discounted, but it said Clubcard Prices won't be available at Tesco Metro and Tesco Express branches.
However, it's worth noting you won't find every deal at every Tesco supermarket – items are only reduced where they're normally stocked in the store, and so some discounts won't be found in smaller stores.
A sample of the deals – how they compare to rival supermarkets
Tesco says that over 400 items are being discounted in total over the course of the promotion, though it may change from week to week. You'll have to visit your local store or its website to see exactly which offers it's running.
If you're a Tesco Clubcard holder this will cut the price, and often make items cheaper than they are at rivals. Yet they're generally not huge savings overall, it's on a select group of items and only for a few weeks, so see it as a bonus if you're shopping at Tesco (and another reason to get a Clubcard if you do) rather than a reason to switch to Tesco.
Prices can also quickly change, so you'll need to check for yourself how deals stack up. Remember, NEVER assume something's a good deal just because it's discounted. See our Supermarket Shopping guide for ways to compare the cost of your trolley.
We spot-checked 35 Clubcard Prices for branded products. This is just a sample of the discounted prices, so we don't know if it's representative of the promotion as a whole, but here are the results:
The majority of Clubcard Prices beat rivals' prices. Twenty four Clubcard Prices were cheaper than at rivals, including a 1 litre bottle of Pimms available for £14, compared to £20 from other rival supermarkets. Four items weren't stocked by rivals and so couldn't be compared, and we found seven items were cheaper at rival supermarkets.


Six items were half-price for Clubcard holders. Of these items, one was available cheaper elsewhere, one wasn't available elsewhere, and four were cheapest at Tesco.


Around a quarter of all discounted items are Tesco own-brand – and rivals' own-brands may be cheaper. Of the 303 products with Clubcard Prices, 80 are Tesco own-brand. This makes it tricky to do a direct comparison of other supermarkets on these products – items like Tesco own-brand 'Finest' crisps are exclusive to Tesco.

However, it's worth noting that if you're happy to go with another supermarket's own-brand alternative – which won't be identical – you may still be able to beat Clubcard Prices.
To give you an idea of the discounts available, here are 15 of those we've seen:
| | | | | |
| --- | --- | --- | --- | --- |
| Item | Usual Tesco price | Clubcard Price | Discount | Cheapest we found elsewhere |
| Nescafé Azera Cappuccino Instant Coffee, 96g | £2.99 | £1.49 | 50% | 2for1 – £1.49 each (Ocado) |
| Nescafé Azera Nitro Americano, 192ml | £3.89 | £1.94 | 50% | £2 (Asda) |
| Kenco Cappuccino Coffee 8 Sachets, 149g | £2.50 | £1.25 | 50% | £1.50 (Asda) |
| Loyd Grossman Tikka Masala Sauce, 350g | £2.10 | £1.05 | 50% | £1 (Asda) |
| Homepride Pasta Bake Creamy Tomato & Herb, 485g | £1.59 | £1.11 | 30% | £1 (Sainsbury's) |
| Kenco Pure Costa Rican Instant Coffee, 100g | £4 | £2.80 | 30% | £3 (Asda) |
| Mr Muscle Platinum Shower Shine, 750ml | £2 | £1.40 | 30% | £1.75 (Waitrose) |
| Olay Anti-Wrinkle Firm & Lift Night Moisturiser, 50ml | £6 | £4.80 | 20% | £6 (Morrisons) |
| Surf Tropical Lily Washing Capsules, 20 washes | £3 | £2.40 | 20% | 2 for £5 – £2.50 each (Morrisons) |
| Dreamies Cat Treats with Chicken Mega Pack, 200g | £3 | £2.40 | 20% | £2.75 (Sainsbury's) |
| Burton's Wagon Wheels Original Biscuit, six pack | £1 | £0.80 | 20% | £0.89 (Asda) |
| Robinsons Squash'd Summer Fruits, 66ml | £2 | £1.70 | 15% | £1.50 (Asda) |
| Felix Cat Food Fish Selection in Jelly, 12 x 100g | £3 | £2.70 | 10% | £3 (Asda) |
| Mr Muscle & Brillo Soap Pads, 10 pack | £1.50 | £1.35 | 10% | £1 (Poundland) |
| Fairy Washing Up Liquid Pomegranate, 1.19L | £2 | £1.80 | 10% | £2 (Asda) |
The Clubcard Prices offers are running alongside a Tesco centenary promotion, which will see offers on a further 467 items, but you don't need to be a Clubcard holder to get these.

Will Tesco run the Clubcard Prices promo regularly?
Tesco launched the Clubcard Prices offer in May. We asked Tesco if it is going to run the Clubcard Prices promotion regularly, but it's remaining tight-lipped about future plans.
For all the latest deals, guides and loopholes simply sign up today – it's spam-free!
Join the MSE Forum discussion