Major lenders show 'little interest' in helping mortgage prisoners switch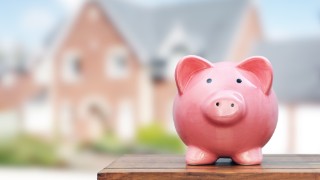 Major mortgage lenders have shown "little desire" to help homeowners trapped on high interest rates by relaxing affordability rules, the financial watchdog has said.
Under new rules introduced by the Financial Conduct Authority (FCA) last year, mortgage lenders can choose to carry out what's called a 'modified affordability assessment' for so-called 'mortgage prisoners' – borrowers who have a mortgage and are now applying for a cheaper one – in order to stop them being trapped on expensive deals.

But the FCA says "the evidence so far has shown little desire from larger lenders to adopt the changes", and it adds there has been "disappointingly little interest or engagement" from major lenders in a new group set up to implement the new assessments.
It comes as new stats released by the FCA show that only around 14,000 of the estimated 170,000 mortgage prisoners are expected to be able to make a "meaningful saving" due to the watchdog's changes, as a large proportion of those affected are already on a relatively low interest rate or only have a few years left on their mortgage.
Who are mortgage prisoners?

Mortgage prisoners are those who've been told they 'can't afford' to remortgage, even though they are keeping up with their payments and want to switch to a CHEAPER rate.
An EU rule called the Mortgage Credit Directive was previously interpreted as meaning anyone applying for a mortgage is subject to strict affordability checks scrutinising their income and outgoings, even if they already have a mortgage and are now applying for a cheaper one.
MoneySavingExpert.com and our founder Martin Lewis have been fighting to help mortgage prisoners for years – see a full timeline of our campaign.
What information has the FCA released?
The update from the FCA came last week as it published a new set of data on the numbers of mortgage prisoners.
The data shows:
Around 250,000 people are in closed mortgage books or have mortgages owned by firms that are not regulated by the FCA. The watchdog says it estimates 170,000 of these borrowers are up to date with payments and would be eligible to switch because of its new rules.


The FCA estimates that around 14,000 (just 8% of the 170,000) mortgage prisoners would be both likely to meet commercial lending criteria and stand to make a meaningful saving, thus they would be helped by the new rules.
Reporting on its progress helping mortgage prisoners, the FCA said: "We set up an industry implementation group to help lenders implement the new modified assessments. The group brings together interested lenders, intermediaries and administrators.
"While medium and small lenders have been engaged with the implementation group, there has been disappointingly little interest or engagement from the major mortgage lenders."
For all the latest deals, guides and loopholes simply sign up today – it's spam-free!