Al Rayan Bank to switch off online banking next week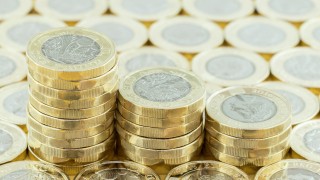 Sharia bank Al Rayan has announced it will "switch off" online banking next week, sparking outrage among customers who are unable or unwilling to use an app to access their account.
Update Monday 24 February: Al Rayan has now said that customers will be able to continue using online banking until Wednesday 4 March (the original deadline was Wednesday 26 February).
The Islamic-compliant challenger bank offers a current account and a range of sharia savings accounts, including the Everyday Saver account which last year boasted a market-leading 'expected profit' rate of 1.6% variable, beating traditional easy-access savings accounts.
But Al Rayan has warned its customers they soon won't be able to access their accounts online, and will instead need to download Al Rayan's mobile banking app to manage their accounts.
Crucially, Al Rayan's app is only available to download on devices running iOS version 12 or Android version 8. Customers who have older smartphones or who don't have a smart device may not be able to use the app – though Al Rayan has now told us there is a workaround if you're in this situation, which involves applying for a hard-token device and then continuing to access your account from a desktop computer.

Some customers have responded furiously to the news, complaining they have been given little time to make alternative arrangements, while some have also reported long waits on the phone when contacting Al Rayan about the change.
See our Best Bank Accounts guide for full help on choosing the right account for you, and our current top picks, including how to get £175 to switch. For more on savings accounts, including sharia options, see our Top Savings guide.
'I'm shocked and confused – how can I access my bank account?'
Al Rayan Bank says it initially contacted customers last July and August to tell them that online banking services would be withdrawn. It then contacted customers who regularly use online banking a week before the original deadline of Wednesday 26 February, confirming the date when the service would be made unavailable. This has now been extended to next Wednesday (4 March).
Many customers were taken aback to learn about the changes, and we've been contacted by several who are unhappy that their online banking facilities will be scrapped.
One MoneySaver, Tamseel, emailed us to say: "I've been banking with Al Rayan for several years and have had no real issues with them – but their recent decision has shocked and confused me... My phone works fine on Android 7, but I can't use the app at all as it needs Android 8 or higher – so how can I access my bank account?"
Another user, David, said he found the email from Al Rayan Bank confusing and had even originally assumed it was a phishing email before confirming it with the bank directly.
He told us: "I suspect many customers will not understand the need to take action until they try to log in next month. For instance, my elderly mother, who has zero interest in smartphones, was unaware that the email might have implications for her accessing her accounts until I phoned her about it... Given the lengthy wait time to get through on their customer service number, dealing with the issue will be inconvenient at best. I think this change has been handled very clumsily and thoughtlessly."
Some customers have also expressed their frustrations on social media – here are a couple of complaints we've seen:
I'm an Al Rayan customer – what should I do?
Al Rayan says its online banking service will no longer be available to personal customers from Wednesday 4 March – so if you usually rely on this to manage your account, it's important to take action now.
If you have a smart device running iOS version 12 or Android version 8 or higher, you can download the new mobile app, which is available on the Apple store or Google Play.
Once you've downloaded the app, you'll need to use one of two methods to register:
User detail identification. With this method, you'll be asked to provide personal details and answer security questions, before being sent a verification code to your phone. You'll need to have your Al Rayan account number to hand, which you can find on your welcome letter, statements or debit card. You'll then be able to set up an account by providing a username, PIN code and password.


Visual identification. With this method, you'll be asked to scan in photo identification in the form of a passport or driving licence. You'll then be asked to verify your identity using face recognition through your phone's camera. You can then set up your account by providing a username, PIN code and password in the same way.
We've heard from some users who say they've struggled to set up the app, even if they have an eligible smartphone. If you're having difficulties with one method, the Al Rayan website says you should try using the other. You can also contact the bank for help.
What if I can't use the app?
If you don't have a smart device, or have an older smartphone which can't run iOS version 12 or Android version 8, you won't be able to use Al Rayan's app.
However, while Al Rayan is clear that it's closing its online banking service – an email to customers that we've seen warns "online banking is being switched off" – it's told us there is a workaround for existing customers in this situation if you get in touch with the bank directly.
Al Rayan says it will provide affected customers with a hard-token device which will allow them to carry on accessing their accounts online from a desktop computer.
To request one of these devices, you can get in touch on 0808 301 6320, or use the bank's online enquiry form. You can also go into one of Al Rayan's branches if you have one nearby, or write to it at Customer Services team, Al Rayan Bank PLC, PO Box 12461, Birmingham, B16 6AQ.
We've asked if this option is available to customers who can use the app but would prefer to continue banking online, and to new Al Rayan customers, and we'll update this story when we hear back.
What does Al Rayan say?
In an updated statement, a spokesperson for Al Rayan Bank said: "Customers need to register for the Mobile Banking app by 4 March to ensure uninterrupted digital banking, although they can still register to use the app any time after 4 March. No customer accounts or banking arrangements will be affected by the switch over to Mobile Banking whenever they choose to do so.
"The Mobile Banking app - which has been used by many thousands of Al Rayan Bank's customers since its launch last year - is more secure, quicker and easier to use. The app ensures all customers have a secure service 24/7 with second factor authentication to improve security. This has been designed and implemented based on demand for more convenient and mobile-led banking services from our customers.
"Existing Online Banking customers who do not have a compatible smartphone will be able to continue to access their accounts online through a free hard token, which will enable them to continue to access their accounts via a desktop computer."
For all the latest deals, guides and loopholes simply sign up today – it's spam-free!
Join the MSE Forum discussion