Pockit, FairFX and other prepaid cards begin to work again after Wirecard restrictions lifted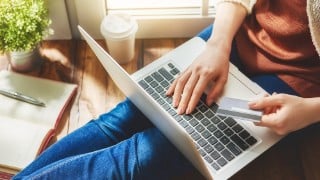 Hundreds of thousands of prepaid card users – including customers of Pockit, Anna Money and FairFX – will be able to begin using their cards again after the financial regulator lifted restrictions on the payment processing firm Wirecard.
Prepaid card users with a large number of firms have had their accounts frozen for the last few days after the Financial Conduct Authority (FCA) told Wirecard to suspend UK operations following a major accounting scandal at its German parent company. Many users were left unable to buy essentials, pay bills or access their cash, and MoneySavingExpert.com founder Martin Lewis spoke with the FCA to see if it could help people who had money locked away.
But in a statement issued on Tuesday morning, the FCA said: "We are now in a position to allow Wirecard to resume operational activity. This means customers will now, or very shortly, be able to use their cards as usual."
Brands that use Wirecard services are now gradually resuming operations. Most have said cards should begin working as normal on Tuesday.
For more info on how prepaid cards work and our current top picks, see the Prepaid Cards guide.
Why were customers frozen out of their accounts?
Customer accounts were frozen after the FCA instructed Wirecard to stop UK operations. The regulator was reacting to Wirecard's German parent company filing for insolvency after it revealed that around €1.9 billion (£1.7 billion) was missing from its accounts in an alleged accounting fraud.
Wirecard provides the underlying payment services for a large number of cards, so customers of firms that used these cards weren't able to use them.
For full info on what happened and a list of affected prepaid cards, see our Prepaid card users locked out of accounts MSE News story.
What are Pockit, FairFX and others now saying?
Big card providers affected by the issue are now telling customers that services are starting to resume, with most saying cards should be working as normal by the end of Tuesday. For example:
Pockit told customers on social media: "We are rolling out in stages, some of you may have full access to functionality already. We expect to have all features live over the course of today."


FairFX said in a blog post: "It may take a few hours for all cards to get back up and running, as Mastercard and all of our partners resume normal activities for cards affected by this situation. We have been working around the clock to get you access to your funds as soon as possible."


Anna Money said: "In the first few days, while the Wirecard UK is getting back to normal, we would urge anyone who can afford to, not to make any payments. This will help avoid overloading the system. We know some of our clients have all their money with Anna and cannot afford this approach – please reach out to us in the app so we can help with your case one-to-one."
Other cards which were affected by the restrictions on Wirecard include the
Asda Travel Money Currency Card
,
BA Executive Club Cash Passport
,
Brittany Ferries Prepaid Euro Card
,
Holvi Mastercard
,
Ramsdens Prepaid Travel Card
and the
Sainsbury's Bank Multi-currency Cash Passport
. If your prepaid card provider has said that you should now be able to access your money and you're still experiencing difficulties, let us know at
news@moneysavingexpert.com
.
Curve customers were also initially affected by the Wirecard restrictions, and unable to use their cards over the weekend. But this was resolved on Monday, when the firm brought its card and e-money issuing services in-house.
What should I do if I've lost out as a result of the incident?
It's possible that some people may have lost money as a result of their card being unexpectedly frozen for several days – for example, if they were unable to pay a bill and were charged interest as a result of a late payment.
If this is the case, it's worth explaining the situation to the firm you paid the bill to first, to see if it'll offer forbearance.
If it won't, you can try complaining directly to your card provider, explaining what happened and what additional expenses you incurred as a result. If it rejects your complaint, or you don't receive a satisfactory response within eight weeks, you can escalate your complaint to the Financial Ombudsman Service. There's full info on how to do this in our Financial Ombudsman guide.
What does the FCA say?
In a statement issued on its website, the FCA said: "We have been working closely with Wirecard UK and other authorities over the last few days to ensure that the firm was able to meet certain conditions required to lift the restrictions we imposed on it. We are now in a position to allow Wirecard to resume operational activity.
"This means customers will now, or very shortly, be able to use their cards as usual. If any customers are still experiencing difficulties in using their card, they should contact their card provider directly and should do so using the contact details on their website.
"We know that some people may have faced difficulties over the weekend, and we worked with the Department for Work and Pensions, HM Treasury and the Home Office in order to help anyone suffering financial distress. Anyone who is still in difficulties should see our website for more details."
For all the latest deals, guides and loopholes simply sign up today – it's spam-free!