Car and home insurers face ban on charging existing customers more than newbies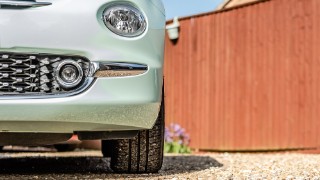 Car and home insurance customers should pay no more when renewing their policy than they would if they were taking out a new one with the same firm, under radical new proposals from the financial regulator.
Currently insurers often gradually renew the renewal price for existing customers over time, known as "price-walking". This is why the best prices are usually for new customers and you should NEVER auto-renew.
But under proposals from the Financial Conduct Authority (FCA) for "significant reform", insurers would be unable to charge existing customers more than new ones, or slowly increase existing customers' prices unless their risk profile has changed. So when you renew a car or home insurance policy, you would pay no more than you would if you were a new customer buying a policy through the same sales channel (for example, online). The FCA estimates the proposals could save consumers £3.7 billion over 10 years.
The regulator is consulting on its plans until January 2021, and says it intends to publish new rules "next year", though it's not yet clear when they could come into effect.
As the changes won't come in any time soon, for now the usual rule applies – NEVER auto-renew. For full help on how to cut the cost of insurance, see our Cheap Car Insurance and Cheap Home Insurance guides.

'The FCA should be applauded for thinking radically – but there are a few unanswered questions'
Responding to the announcement, Martin Lewis, founder of MoneySavingExpert.com, said: "The FCA should be applauded for thinking radically – and the radical nature of this proposed intervention cannot be underestimated.
"Effectively, it says 'we are going to be far more rigid about the way this market operates'. And that surely sets up questions over so many other markets that operate in similar ways, from energy to broadband to digital television. The fact that the financial regulator has intervened may make other regulators consider whether they should be doing the same thing too.
"While certainly this will lead to fairer prices for existing customers, there are a few unanswered questions. Will the fact that people know their renewal price needs to be justified stop them from checking out whether other providers would give them cheaper deals? And most importantly, when there is a price restructuring of this magnitude, there is the chance of unintended consequences. Will we see prices drop so existing customers are paying the same as new ones, or will new customers' prices rise to match the heavy costs that existing customers already have?"
MSE previously responded to the FCA's last consultation on the subject in 2019, calling on it to protect consumers unfairly hit by the loyalty penalty.
What is the regulator proposing?
The FCA says its study of the insurance market shows that a customer with typical risk who has been with their insurance provider for more than five years pays an average of £85 extra for car insurance and £108 extra for home insurance compared to a new customer. Some 10 million car and home insurance policies are held by people who have been with their provider for five years or more.
The regulator also found some firms target price increases on customers who are less likely to switch, and can use practices that make it harder to leave.
Here are the key reforms proposed by the FCA:
Car and home insurers would need to offer existing customers a renewal price that's no higher than they would offer a new customer using the same sales channel. If a firm wants to increase prices for its existing customers at renewal, it will also need to increase prices for its new customers. The FCA believes this will help tackle high prices for existing customers, as firms could lose business if they also push up prices for new customers.

And firms wouldn't be able to "price-walk" existing customers by gradually raising their renewal price, unless the price change is in line with changes to their risk profile.

Firms would also need to report certain data on their pricing practices to the FCA to ensure the rules are being followed. This would include information about differences in price for new and existing customers.


All general insurance providers would need to follow "product governance rules" requiring them to consider how they offer fair value to customers. This proposal doesn't just apply to car and home insurance, but other types of general insurance too, such as life and travel insurance. Firms should consider how their products' price and design offers value, both when it's first offered to the customer and over the longer term if a customer renews.


All general insurance providers would face measures to stop them using auto-renewals as a barrier to stop customers switching. Firms would need to explain to customers whether their policy is set to auto-renew and what this means for them, and make it easier for customers to stop their contract auto-renewing.
As well as the proposals, the regulator has also published final rules requiring all general insurance providers to publish certain data on the frequency of their claims and their acceptance rates, average claims payouts and complaints.
What does the FCA say?
Christopher Woolard, interim chief executive of the FCA, said: "We are consulting on a radical package that would ensure firms cannot charge renewing customers more than new customers in future, and put an end to the very high prices paid by some long-standing customers. The package would also ensure that firms focus on providing fair value to all their customers. We welcome feedback on the proposals."
For all the latest deals, guides and loopholes simply sign up today – it's spam-free!
Join the MSE Forum discussion