Premier Inn refuses to refund bookings hit by local lockdown travel restrictions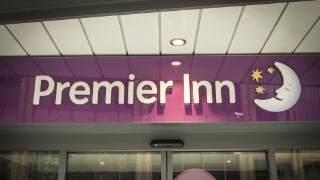 The hotel chain Premier Inn is refusing to refund some customers who've booked to stay in parts of Wales which are subject to strict local lockdowns, even though lockdown laws mean they're now unable to visit the hotels in question, MoneySavingExpert.com can reveal.
Local lockdowns have been implemented across large parts of the UK in a bid to limit the spread of coronavirus. In England and Scotland, the rules for areas in local lockdown state that you are still allowed to holiday there, but in Wales the restrictions are more stringent, and holidaying or making a non-essential visit to an affected area is currently against the law.
Guidance from the competition watchdog suggests that in this situation you should usually be able to get a refund for a hotel booking you can no longer use. But Premier Inn customers with bookings in areas in lockdown have reported being refused refunds, and the hotel chain says some customers won't be entitled to a full refund in this scenario – a policy it insists is "in compliance with both Government guidelines and consumer law".
If you're affected, we've full help on what to try below. If you've been refused a refund for a booking, let us know at news@moneysavingexpert.com.
For full help if your holiday plans have been hit by the pandemic, see Coronavirus Travel Rights.
'Local restrictions say I can't travel... they say I can't have a refund'
We've seen a number of complaints from Premier Inn customers who have been trying to get refunds for bookings in areas affected by local lockdowns.
One MoneySaver emailed: "I booked a three-night stay at a Premier Inn in Llandudno. Now new local restrictions say I cannot travel there. I rang them for information – they say I cannot have a refund, but can change [to new] dates, which of course are more expensive."
Here are a couple of other messages we've seen on Twitter:
Am I due a refund if I've booked to go to an area in local lockdown?
If you've a Premier Inn booking, it's first worth checking whether the T&Cs allow you to cancel and get a refund anyway, no matter where you're booked to stay. Here the rules simply depend on your booking type:
Flex bookings let you cancel and get a refund until 1pm on the day of arrival.
Semi-Flex bookings let you cancel up to three days before your trip.
Advance bookings let you cancel up to 28 days before your trip.
Standard bookings only let you cancel within 24 hours of making the booking.
If you can't cancel under these rules, Premier Inn says even if you're affected by a local lockdown it won't pay you a refund and you will instead be able to move your booking to an alternative date, without paying a fee (though you'll have to pay more if the new date's more expensive). If you are still set on a refund, you'll need to check what rights you have given the local lockdown restrictions, and here it gets more complicated.
Local lockdowns are a newish concept, though fast becoming an important one with almost 17 million people across the UK now reportedly living under some sort of additional local restrictions. The rules differ by area though – and when it comes to hotel booking refunds, where you're due to travel is key:
Booked to travel to part of Wales in local lockdown? Holiday stays are banned, so you can't go – and you SHOULD be able to demand a refund. Large parts of Wales are now in local lockdown, and new laws there now state you can't travel to or from an area in lockdown without a 'reasonable excuse'. A Welsh Government spokesperson confirmed to us today that anyone holidaying in an area in lockdown "would be breaking Welsh law".

The Competition and Markets Authority (CMA) has said that for most consumer contracts, it would expect firms to pay out a full refund if a customer is prevented from using a service. And while it won't comment on specific cases, it says that if a new lockdown law prevents a contract from being performed, for example because performing the contract would put a customer in breach of the law, its view is that the customer should get a full refund.

However, it's worth noting that CMA guidance isn't a definitive interpretation of the law, and Premier Inn insists its policy of refusing some customers refunds complies with consumer law. This is a new scenario which hasn't been tested – so ultimately you may need to pursue legal action if your booking type doesn't allow for a refund. See more on how to try for a refund below.

Areas of Wales currently in local lockdown are Cardiff, Llanelli, Newport and Swansea and the county boroughs of Blaenau Gwent, Bridgend, Caerphilly, Merthyr Tydfil, Neath Port Talbot, Rhondda Cynon Taf, Torfaen and the Vale of Glamorgan, while from 6pm on Thursday 1 October, Conwy, Denbighshire, Flintshire and Wrexham will also be in lockdown.


Booked to travel to part of England or Scotland in local lockdown? You CAN still go – so refund rights simply depend on your booking's T&Cs. The guidance for English and Scottish areas in local lockdown – which currently includes Birmingham, Bolton, Durham, Glasgow, Greater Manchester, Leeds, Leicester, Liverpool, Newcastle upon Tyne and Renfrewshire – states that you are still allowed to stay in a hotel in those areas, as long as you're not sharing a room with people outside of your support bubble.

This means that whether or not you'll be able to get a refund from Premier Inn will depend on the type of booking you have with it (see above). The same is true if you live in an area subject to a local lockdown, as you're still allowed to go on holiday – though we've asked the Government if the law is changing for places in the north of England, such as Liverpool, which has today had tougher lockdown restrictions announced.
There aren't currently any local lockdown restrictions in Northern Ireland.
What to try if Premier Inn won't refund you
If the terms of your Premier Inn booking don't allow you to get a refund, you've an upcoming stay booked in a Welsh area in local lockdown and you've been refused a refund, it's worth trying the following steps:
Formally complain to Premier Inn. It's worth making the point here that it's currently illegal for you to go on holiday in the place you've booked, and ask it to reconsider its decision and pay you a full refund. There may be some wriggle room in its policies – though as explained above, it's likely that it'll stick to its usual T&Cs.


Try chargeback or Section 75 – though there's no guarantee of success. These are ways of getting money back via your debit or credit card firm. It's unclear if they'll apply in this case though as Premier Inn is still offering the hotel room, so success is far from certain, but it might be worth a try.

Under chargeback – which isn't a legal requirement, just a customer service promise – your bank will try to get money back from the bank of the firm you bought from. (Be aware that even if you're paid the money, the firm can sometimes dispute it with the bank and the money may later be clawed back.)

Alternatively, under Section 75 of the Consumer Credit Act, if you pay for something costing between £100 and £30,000 on a credit card, the card firm's equally liable if something goes wrong, so you may be able to claim your money back from it. See our Chargeback and Section 75 guides for full info.


Try your travel insurer, if you have one. If you took out travel insurance or booked the trip after the pandemic was officially declared, it's likely you won't be covered as coronavirus will be considered a 'known event'. And even if you bought insurance and booked the hotel before, it's far from certain that you'll be covered – but it's worth asking your insurer if it'll cover you in this scenario.


Your absolute last resort would be to go to court – but you'd need to carefully weigh up if it's worth the hassle. Ultimately, the last step would be to pursue a case via the small claims route – see more in our Small Claims Court guide. There is a cost – it's £25 to £300, and it's refunded if you win. If you lose, there are no costs against you in the small claims court, but there may be if it goes up to a higher court (you'll know beforehand though and could drop the case then). It's also worth weighing up the hassle factor when considering this.
Finally, it's worth noting if you're unhappy with how Premier Inn has handled your complaint that you can also file a complaint to the CMA via its online form. While the CMA doesn't respond directly to every report it receives, it has previously intervened with other holiday accommodation providers – for example with Sykes Cottages, which reversed its original coronavirus cancellation policy in July.
What does Premier Inn say?

A spokesperson for Premier Inn said: "Our approach is in compliance with both Government guidance and consumer law.
"The regional governments' approaches to Covid-19 measures are extremely dynamic and differ between countries and regions within those countries. We will therefore of course keep our policies and rate conditions under constant review so we can best serve our guests – as we have done throughout this crisis."
What are other accommodation providers doing?
While we originally received complaints about Premier Inn, we've also been checking other firms' policies.
Marriott told us its new flexible cancellation policy lets customers with bookings up to 30 December 2020 cancel for any reason up to 24 hours before they're due to arrive without penalty (though some exclusions may apply), meaning you shouldn't lose out if your hotel's in a local lockdown area. And Travelodge said that customers affected by local lockdown restrictions would be offered the choice between changing their booking date or getting a full refund.
With other firms, it may be more complicated. For example IHG, which includes chains such as Holiday Inn, Crowne Plaza and InterContinental, wouldn't confirm whether all customers would be offered a refund if their stay was affected by local lockdown restrictions – though it has some flexible rates and says it follows all local laws and regulations. If you've had a booking with an IHG hotel which has been affected by local lockdown restrictions, let us know whether you were able to get a refund by emailing news@moneysavingexpert.com.
And while Airbnb offers full refunds if guests cancel bookings which were made before 14 March 2020, if you booked on or after this date you won't be able to get a refund under its extenuating circumstances policy if you're hit by local lockdown restrictions. So if this applies to you, you'll only be able to cancel and get your money back if your booking has a flexible cancellation policy (though Airbnb says some hosts with stricter cancellation policies are still refunding guests, so it's worth speaking to your host directly).
For all the latest deals, guides and loopholes simply sign up today – it's spam-free!