Netflix to hike prices by up to £24/yr for millions – what you can do about it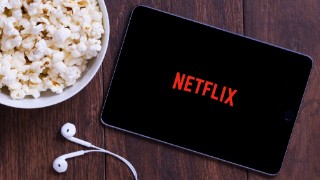 Millions of Netflix users with standard and premium accounts will see prices rise by up to £24 a year, but you can cancel your subscription penalty-free – we round up your rights.
If the hike has got you considering your subscription, check out our Watch Movies & TV Online guide, which includes info on free legal streaming.
Which customers will see price hikes and how much will bills rise by?
Here's how prices are set to change:
Standard price plan to rise from £8.99/month to £9.99/month (an 11% increase or £12/year). This plan lets you watch Netflix in high definition on up to two devices at once, and download shows to up to two mobile phones or tablets.


Premium price plan to rise from £11.99/month to £13.99/month (a 17% increase or £24/year). This plan lets you watch Netflix in ultra-high definition on up to four devices at once, and download shows to up to four mobile phones or tablets.


Basic price plan will stay at £5.99/month. This plan lets you watch Netflix in standard definition on one device at a time only, and download to one mobile phone or tablet. It isn't affected by this price rise.
When will the prices change?
Exactly when the price rises will take effect depends on your billing cycle but Netflix says prices will change for existing users from February.
Netflix says it started notifying customers about the change this week, and says all of its 13 million UK customers will be contacted "in the next couple of months". You'll be given a month's notice before the price rise kicks in.
The streaming giant introduced the higher prices for new customers taking out a subscription from 10 December 2020.
Subscription cost rising? Consider switching
All Netflix plans can be cancelled at any time penalty-free – so if the cost of your subscription is going up and you no longer want an account, you can stop your membership by logging in and selecting 'Cancel Membership' in the membership and billing section. If you cancel midway through your billing cycle, you'll be able to carry on using your account until the next billing date.
We've full info on alternatives to Netflix, which could be cheaper or even free, in our Watch Movies & TV Online guide. We also round up free trials for you to test before you buy.
Want to stick with Netflix? Cut costs by lowering your plan or splitting the bill with housemates
If you do want to stick with your Netflix account, it's still worth checking whether you can cut your costs – for example:
Consider whether you need more than the basic plan – you could save up to £96/yr. As explained above, Netflix has three levels of subscription – the more you pay, the more screens you can watch on simultaneously, the higher the quality you can watch in and the more devices you can download to.

But if you only watch on one screen and you're not fussed about watching in high definition, you could slash costs by switching to a basic plan – and as the price of this plan isn't increasing, the savings are now even bigger. You can also save if you currently pay for a premium account but are happy to switch to a standard plan.


Cut your cost to as low as £3.50/mth by splitting your account with family or housemates. Netflix lets you share your plan with anyone you live with, so it's almost never worth paying for multiple subscriptions in the same household.

If you live with one other person you could pay £5 each by splitting a standard plan, while if you live with three others you could pay £3.50/mth by sharing a premium plan. Each person sharing the plan can set up a profile, so you won't mess up each other's watchlists.
We've full info on ways to save in our 19 Netflix Hacks guide.
For all the latest deals, guides and loopholes simply sign up today – it's spam-free!