Nationwide hit by ISA backlog leaving some waiting months for savings to be transferred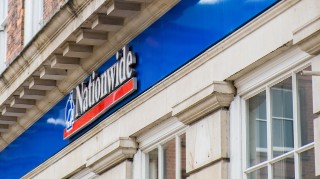 Thousands of savers hoping to transfer to Nationwide's 'Member Exclusive Fixed Rate ISA' are facing delays, with some waiting as long as three months. It comes after the building society was inundated with requests for the new account, which was a MoneySavingExpert.com best buy at the time of its launch in March.
Update: 23 August 2021: MoneySavingExpert.com has contacted Nationwide for an update on transfers to its 'Member Exclusive Fixed Rate ISA' after hearing that some customers are still waiting to be moved across. Nationwide has admitted that a few hundred applications are still outstanding. It blames this on either waiting for the funds or other information from the ISA provider customers are transferring from.
Nationwide reiterates that no-one will lose out as a result though, and for those transferring to its Member Exclusive Fixed Rate ISA account it will pay interest at 0.75% from the day you submitted your application until the cash reaches your account.
It adds that there are currently no delays with new cash ISA transfers and they are being completed within the usual 15 working day window.
Nationwide told us it received around 250,000 applications for the ISA, which pays a fixed-rate of 0.75% for 18 months and included the building society's first-ever transfer ISA incentive; offering existing Nationwide customers who held either a savings, mortgage or current account, £50 if they moved over £10,000+.

But while the account has since closed to new joiners, around 4,000 people are still waiting to be transferred both to this best buy account and to other Nationwide ISAs. Around half of these savers requested to switch in March or April, MoneySavingExpert.com can reveal. Transfers between cash ISAs should take no more than 15 working days, according to Government guidance, while it's 30 calendar days for other types of ISA transfer.
Cash ISAs are savings accounts you NEVER pay tax on. Everyone in the UK aged 16 or over gets an ISA allowance at the start of each tax year – for 2021/22, which ends on 5 April next year, it's £20,000. For more info on how ISAs work, and our current best buys, check out our Top Cash ISAs guide.
'I applied in March - and it still hasn't opened it for me!'
MoneySavingExpert.com has seen a handful of complaints on both social media and via the MoneySavingExpert.com Forum since late April from customers who say they have been waiting since March and April for their ISA accounts to be transferred. Here's a selection of what customers have said:
There's no timeline for accounts to be transferred - but Nationwide will pay interest while you wait
The issue mainly impacts those who've transferred to Nationwide's Member Exclusive Fixed Rate Isa, although it has admitted some other ISA transfers have been delayed as a result too. We've asked for a full list of affected accounts and we'll update this story when we know more.
The building society wasn't able to provide a deadline for when remaining accounts will be transferred, only saying it is working "as quickly as possible". It adds that delays may also be caused if Nationwide is waiting on additional information from the ISA providers you've transferred from.
However, Nationwide says no-one will lose out as a result, and for those transferring to its Member Exclusive Fixed rate account it will pay interest at 0.75% from the day you submitted your application until the cash reaches your account. We've asked if interest will also be applied to other accounts waiting to be switched and we'll update this story.
In the meantime, you'll continue to accrue any interest from existing providers and be covered by any existing providers' cash protection measures, such as the Financial Services Compensation Scheme.
The delay only affects those transferring money to Nationwide from another provider; it doesn't impact those simply opening a brand new account and depositing their 'new' ISA allowance into it.
If you've waited more than 15 days to transfer, you CAN complain
If your cash ISA transfer request takes longer than 15 working days to set-up you can make a complaint to your ISA provider. You can find the contact details for Nationwide on its website.
If you are then unhappy with its response or you don't get one within eight weeks, you can complain to the free Financial Ombudsman Service. See our Financial Ombudsman Service guide for more on this.

What does Nationwide say?
A Nationwide spokesperson said: "Our market-leading Member Exclusive FRISA and ISA transfer incentive proved extremely popular with the Society's members. This, alongside our competitive Triple Access Online ISA, meant that Nationwide saw unprecedented demand for its ISA products during March and April.
"Although the vast majority of these transfers have been completed, there remain a small number outstanding (less than 4,000) which we are processing as quickly as possible – these are often where we are awaiting additional information."
For all the latest deals, guides and loopholes simply sign up today – it's spam-free!
Join the MSE Forum discussion