Now TV to show ads and scrap multi-screen unless you pay extra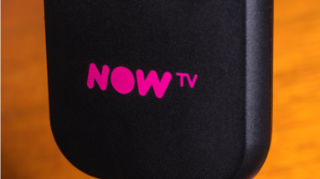 TV streaming service Now is to start showing adverts and scrap its multi-screen option later this month unless you pay extra for its optional Boost add-on service, which is also rising in price.
IMPORTANT UPDATE 11am Wed 7 Jul: When we covered this in the weekly email we originally said those who sign up to Boost now at £3/mth will continue to pay that on an ongoing basis. However Sky's now confirmed new Boost customers who sign up before 15 Jul will pay £3/mth initially but then £5/mth from their next billing date after 15 Jul.

If you signed up to Boost prior to 8 Jun though, in most cases you won't be affected by the price rise and will continue to pay £3/mth on an ongoing basis (the exception is if you have a Cinema membership - see more on this below). All customers with Boost can cancel it penalty-free at any time.
Below we explain what's changing, who's affected, and what you can do about it. For more top tips on how to slash the cost of your digital TV subscriptions, check out our TV MoneySaving Tricks guide.
How Now's TV streaming service is changing

Here's what's happening from 15 July (note that 'Now TV' officially rebranded as 'Now' in March, and that the changes below apply to its Entertainment, Movies and Sports packages):
You'll be shown adverts when streaming on-demand unless you take out Boost.

Currently, Now TV plays adverts on its live services provided via its parent company Sky, but not its on-demand video services.

But from 15 July, on-demand services be subject to ads too. We don't yet know exactly how this will work - for example, whether ads will only be played at the start and end of content, or at intervals throughout. We have asked Now and will update this story when we know more.


You'll need Boost to watch content across more than one screen at the same time. Until 15 July, you can watch Now TV on two different screens at the same time - this is included in your standard subscription price - or you can pay for Boost, which enables you to watch three screens at a time. But from 15 July, you'll only be able to watch content on more than one screen at a time if you have Boost.


The cost of Boost for new or renewing subscribers will rise by £2/mth. Boost currently costs £3/mth, but the price is rising to £5/mth from 15 July.

If you're an existing Boost customer who joined before 8 June and have any kind of Now membership except Cinema, you WON'T be affected by the price rise and will continue to pay £3/mth on an ongoing basis - see more on how Cinema members are affected below. Anyone who joined Boost after 8 June will see their bill rise - so you'll pay £3/mth initially but then £5/mth from your next billing date after 15 July. If you sign up after 15 July, you'll pay a straight £5/mth.

Boost already enables you to watch content across three different devices, as well as providing HD services and improved sound quality. But from 15 July, it will also enable ad-free viewing across all on-demand channels.


The price of Cinema membership will fall by £2/mth - but if you have it and don't have Boost, you'll be auto-enrolled in Boost for £2/mth, so your overall price won't change. This is a bit complex, so let's break it down:

- the cost of Cinema membership for new and existing customers is dropping from £11.99/mth to £9.99/mth.
- if you have Cinema membership but DON'T have Boost currently, you'll be auto-enrolled in it for £2/mth, which means you'll continue to pay £11.99/mth overall. However you can cancel the Boost addition if you wish, in which case you'll just pay £9.99/mth.
- if you have Cinema membership and DO have Boost currently, Now says the price of your Cinema membership will drop by £2/mth but the price of your Boost will go up by £2/mth to £5/mth - meaning the total you pay will remain £14.99/mth.
NOW doesn't disclose customers numbers but we understand it is around two million customers. The standard price of all of Now's other TV packages will remain unchanged.
Unhappy with the changes? You can cancel your contract penalty-free

As Now is contract-free, you can cancel at anytime, without penalty, if you are unhappy with any of the changes to service. To do this, you just need to visit the NOW website, sign into your account, and hit 'cancel membership'. However, when you select this option you may be taken to a new web page offering you a cheaper deal to stay.

We've spotted a number of Twitter users reporting success doing this over the past few weeks, while a member of the MoneySavingExpert team was offered a Boost membership at just £1/mth for six months. Also see our TV MoneySaving Tricks guide for other top streaming deals if you don't want to stick with Now.
BT TV customers with Now are also affected
If you have a BT TV and Now package you will also have adverts introduced to your Now on-demand service, while your multiscreen viewing will end from 15 July unless you take out Boost.

If you take Boost before 15 July to avoid the changes you'll be charged £3/mth initially, but then £5/mth from your next billing date after 15 July. If you sign up after 15 July, you'll pay a straight £5/mth. If you already have Boost then you'll currently pay £3/mth - this will remain the case if you signed up before 8 June (except Cinema members) but you'll otherwise be hit by the price rise.

If you wish, you can cancel your existing Boost add-on penalty-free. However, if you have Now as part of your BT TV subscription, you can't just cancel it penalty-free if you're still in contract.
If you're out of contract with BT TV you can leave penalty-free at any point though, so use this as an opportunity to haggle for a cheaper deal - see our Haggle with BT guide for more info.
A Now spokesperson said: "Having recently relaunched our brand, we are continuing this transformation by taking the opportunity to simplify our membership options providing more value for our members."
For all the latest deals, guides and loopholes simply sign up today – it's spam-free!
MSE Forum
Join the MSE Forum discussion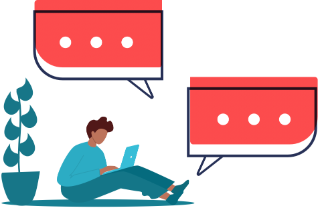 Have your say
This is an open discussion and the comments do not represent the views of MSE. We want everyone to enjoy using our site but spam, bullying and offensive comments will not be tolerated. Posts may be deleted and repeat offenders blocked at our discretion. Please contact fbteam@moneysavingexpert.com if you wish to report any comments.
Update: We are aware that some users may currently be having issues seeing the comments and we're working on it.