Banks to be forced to compensate victims of financial fraud under new Government proposals - here's all you need to know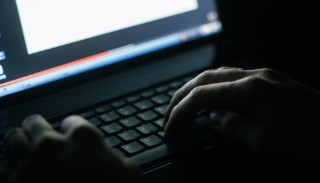 Victims of authorised push payment (APP) scams could soon be guaranteed refunds from their bank as part of new rules to better protect consumers from financial fraud.
The Payment Systems Regulator (PSR) has issued a consultation paper that proposes it becomes mandatory for banks to reimburse victims of APP scams, where people are tricked into sending money to an account they believe is safe. According to the PSR, £355 million was lost to APP scams in the first half of this year, overtaking that of card fraud.
In May 2019, UK banks agreed to a voluntary code that stated victims of APP scams should be refunded unless they ignored their bank's warnings about the scam or were "grossly negligent" in transferring the money. The PSR now wants to push this further on the back of a spike in APP scams.
To better protect customers, the PSR has now proposed that:
It is made mandatory for banks to reimburse APP scam victims: The PSR says the current rules mean the level of customer protection varies from bank to bank. It isn't yet clear how these proposals will work, should they come into play - that will be decided if and when legislative changes are made. All banks and building societies will fall under the new rules.


UK banks must publish data on APP scams: This data would include information on performance in relation to APP scams, on reimbursement levels for victims, and which banks and building societies' accounts are being used to receive fraudulent funds.

Banks that would be required to publish data include: AIB Group (UK), Bank of Scotland, Barclays, Clydesdale Bank, Co-operative Bank, HSBC, Lloyds, Metro Bank, Monzo, Natwest/RBS, Nationwide Building Society, Northern Bank, Santander, Starling, TSB, Ulster Bank and Virgin Money.
Improve scam prevention: The PSR says the industry should improve intelligence sharing to make it easier and quicker to detect and prevent APP scams. This, it says, would help protect customers from falling victim in the first place.
The consultation closes on 14 January 2022.
What do the Government, the PSR and UK Finance say?
John Glen, economic secretary to the Treasury, said: "The Government's position is that liability and reimbursement requirements on firms need to be clear so that customers are suitably protected.
"It is welcome that the Payment Systems Regulator is consulting on measures to that end, and to help prevent these scams from happening in the first place. The Government will also legislate to address any barriers to regulatory action at the earliest opportunity."
Chris Hemsley, managing director of the PSR, added: "The growing problem of APP scams has seen people lose devastating amounts of money.
"More needs to be done and while voluntary industry measures have helped some victims, there are many institutions which have yet to step up to the mark and protect people properly – including social media firms."
Speaking on behalf of banks, Katy Worobec, managing director of economic crime at UK Finance, told MSE: "As the PSR recognises, other industries also have a key role to play in tackling fraud, which is why it's so important there is coordinated action from the Government and other sectors to tackle what is now a national security threat."
For all the latest deals, guides and loopholes simply sign up today – it's spam-free!
Join the MSE Forum discussion