Former Igloo, Symbio or Enstroga customer? Set up your direct debit with new supplier E.on NOW, or you'll overpay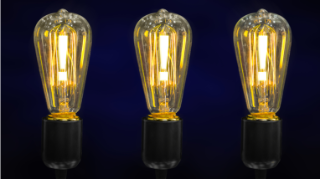 Former customers of failed suppliers Igloo, Symbio and Enstroga risk overpaying by about £100/year unless they take action NOW, as new provider E.on Next has been unable to transfer across direct debit mandates. If you haven't done it already, you need to set up a new one with E.on Next by Friday 3 December, or you'll end up paying more, as direct debit is the cheapest way to pay.
E.on Next – which was appointed by regulator Ofgem to take on all 230,000 customers of Igloo, Symbio and Enstroga on Sunday 3 October – has been contacting customers to let them know it has been unable to transfer direct debit mandates as it did not receive the necessary information from the failed suppliers.

While all customers have been placed on its standard tariff that follows the price cap, the cap is lower for those paying by direct debit. It's £1,277/year for a typical household, compared to £1,370/year on typical use for all other ways of paying, so if you don't set up a new direct debit before the deadline, you'll pay more.
Unfortunately, with prices at record highs due to unprecedented wholesale costs (the price energy providers pay for gas and electricity), there is nothing on the market meaningfully cheaper right now than Ofgem's price cap, so you can't switch to save. But to see how your new E.on Next tariff compares with what you were paying, see our analysis on how your new firm and tariff stacks up.
Set up your direct debit by Friday or you could pay about £100/year more

E.on Next has been contacting and reminding customers to sort their direct debits before the deadline, but if you're a former customer of Igloo Energy, Symbio Energy or Enstroga, it's vital to check now if you haven't already. Prices are already at record highs due to the ongoing energy crisis, so it's key to minimise the impact.
To set up a direct debit, you can check your emails (remember to look in spam folders) for a message from E.on Next explaining how, or log in to your online account.
You've only got until Friday to avoid higher charges, so act now. Here's how it works:
Set up your direct debit on or before Friday 3 December and you'll get the cheaper rate. E.on Next says you'll get backdated prices, based on the lower cap rate, from the day it was appointed to take over as your supplier. For all three, that was 3 October 2021.


Set up your direct debit after Friday 3 December and you'll pay about £100/year more on average. E.on Next WON'T backdate the rates if you miss the deadline, you'll only get the cheaper rate from the day you set up the direct debit. For any energy you used before then, from when it took over on 3 October 2021, you'll pay the higher non-direct debit rate, which is a typical £93/year more than what you'd pay on direct debit – so about £8/month extra until you set up a direct debit.
If you're still waiting on credit to be transferred across, don't worry, it's protected and you won't lose any money you're owed

You may be owed money by Igloo, Symbio or Enstroga if your account had built up credit. In this scenario, as the appointed supplier, E.on is responsible for this and will either add it to your account or pay you back if requested. This can take a while, so don't panic if you're still waiting.
We're checking with other firms if they've had similar issues with transferring direct debits

We've reached out to British Gas, EDF, Octopus Energy and Shell Energy, which have taken on 100,000s of customers from failed firms in recent months, to see if they've had similar problems in automatically transferring over customers' direct debit mandates. We've yet to hear back, but will update this story once we do.
For all the latest deals, guides and loopholes simply sign up today – it's spam-free!
MSE Forum
Join the MSE Forum discussion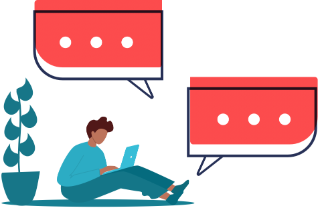 Have your say
This is an open discussion and the comments do not represent the views of MSE. We want everyone to enjoy using our site but spam, bullying and offensive comments will not be tolerated. Posts may be deleted and repeat offenders blocked at our discretion. Please contact fbteam@moneysavingexpert.com if you wish to report any comments.
Update: We are aware that some users may currently be having issues seeing the comments and we're working on it.