Martin Lewis: Up to 7 million missing out on benefits they're entitled to - are you?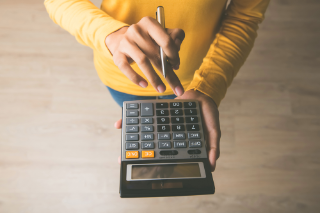 Up to seven million people in the UK are missing out on benefits they're entitled to, according to MSE founder Martin Lewis in the latest episode of his ITV show. He explained how to find out if you are, and also for those getting legacy benefits, such as income support or jobseeker's, how to check if you'd be better off on universal credit. Watch a brief extract below or see the full programme on the ITV Hub.
ITV's The Martin Lewis Money Show Live - Thursday 20 January 2022
The clip above has been taken from The Martin Lewis Money Show on Thursday 20 January 2022, with the permission of ITV Studios. All rights reserved.
Here's a full transcript of Martin's 'big briefing' on universal credit
"So this is all about millions of you missing out on what you're entitled to. Now, the big benefit these days is universal credit, it's replaced most of the others, at least a million people are missing out on that.
"It's for those who are unemployed, or working on lower incomes, usually aged between 18 and up to the state pension age. The amount you get is based on your household income, your childcare costs and your housing costs.
"It could be up to £1,900 a month - in very extreme circumstances. But the amount you get is reduced if you or your partner have £6,000 in savings. And if you get over £16,000, you won't get anything.
"Now this is my very rough rule of thumb - if you have total family income below £30,000, I would absolutely spend time to check if you're eligible for universal credit, I am not saying you are eligible, I'm saying it's worth 10 minutes to check.
"In fact, if you were a single parent with two kids living in a high rent city - you could get up to £50,000, and so it's worth checking. There are online calculators, such as Entitledto.co.uk and Turn2us, and they'll take you about 10 minutes to put in your details. If you don't like the web and you want one-on-one help see Citizens Advice.
"It's worth noting that if you tried this when I did a similar show last year, things have changed. If you tried before November 2021, things have changed - 600,000 more people are now eligible for universal credit. More people are eligible than they used to be.
"Final thought - if you are on universal credit, many of you are entitled to the 'Help to Save' scheme. That's where you can save up to £50 a month. And you get a 50% bonus; totally unbeatable.
"Now, this is for the three million people still on old style legacy benefits - tax credits, income support, housing benefit, job seeker's, employment and support allowance - over the next few years you will be automatically migrated onto universal credit. But the question is, should you ask to be on it now?
"For some people it's a bad idea, but for some people, yes, you will get more. So the key areas are if you work and pay rent, especially in a city as you're in that sweet spot where universal credit may be better, or if you're a relatively high earner who gets benefits again, you may be better off.
"To do this, again, use a benefits calculator but don't take that as gospel. And this is why this is such an important warning on this model, because if you ask to be moved onto universal credit, you can't go back, even if you find out you'll be getting less.
"So if the calculator shows it might be worth it, then go and get one-on-one free help with those agencies I talked about before - you can't ask the Government to calculate.
"With universal credit, there's a thing called deductions. Now that's where certain debts, such as council tax, rent and energy, can take up to 25% off your standard universal credit allowance, which means even if you're getting more, it may not be worth moving off the benefits because of those deductions.
"Also, first payments from universal credit take five weeks, though you can get an advance. You're paid monthly and if you're used to being paid weekly, and you have an addiction problem - budgeting may be bad for you. Budgeting is difficult, that could be a problem.
"It's also paid to the household. So if you're in a situation of financial abuse that may not be good for you. And the work rules are different with minimum working 35 hours a week compared to some other benefits of 30 hours a week.
"But always talk to an adviser first before making the application."
For all the latest deals, guides and loopholes simply sign up today – it's spam-free!