Energy firms wrongly force home movers on to fixes - we report them to the regulator
Firms including Octopus and Scottish Power have forced some home movers - both those renting and buying - on to fixes that can be up to double the price cap. But the rules say they must be allowed to go on to a capped tariff. We've compiled a dossier and sent it to the regulator Ofgem.
We've seen dozens of complaints on social media (see the tweet below) and have spoken to two MoneySavers who report only being offered costly fixed deals rather than standard variable tariffs (SVT) when they moved home. One added that they felt "forced" to fix despite asking for the SVT. Fixed tariffs currently cost £100s more than standard variable rates as energy wholesale prices have skyrocketed in recent months.
Ofgem is yet to respond formally to the intricacies of our complaint but it has confirmed that while suppliers don't have to market or advertise their SVT to home movers, they must offer it (if they have one) to home movers when asked. The regulator also wrote to suppliers in October 2021 reiterating their obligation to offer a price cap protected SVT to both existing and new customers in light of rising wholesale prices.
An Ofgem spokesperson told us: "We expect consumers to have access to suppliers' tariff offerings, including SVTs, when they request this. We have discussed this with suppliers and have been assured that they will act.
"Where we see suppliers refusing to offer a price cap protected tariff to customers, we will engage with them as appropriate. We thank MoneySavingExpert for sharing this information and for its continued support to protect consumers."
If a supplier has a standard tariff and you're moving home, you don't have to fix
When you move home - whether rented or purchased outright or with a mortgage - you either have to transfer your old energy supply to your new address, stick with the existing supplier for the new house, or switch and set up an account with a new supplier. Usually, switching would mean scouting around for the best tariff, however given the current climate, there's nothing out there currently cheaper than the price cap.
If you're being pushed into taking a fixed deal with an energy supplier, you DO NOT have to accept it. Ask to be placed onto the energy firm's SVT if it has one. If your supplier ignores your requests or has incorrectly placed you on to a fixed deal, you can follow our step-by-step help below:
First, complain to the supplier involved. In the first instance, it's always best to get in contact directly to see if a firm can sort the issue before you go down the official complaints route.

If you've been switched to a fix and you're within 14 days from when you agreed to the contract, you should be able to cancel fee-free. If you're past this 14-day period, cancelling might be subject to exit fees. But while this is frustrating, you will most likely still be better off paying the fees and switching. See MoneySavingExpert.com founder Martin Lewis's thoughts on switching in our latest weekly email.

The next two steps are unlikely to be a quick process but it's worth giving them a try if you become stuck on step one...


If you can't get an answer, or don't feel your issue has been dealt with properly, you can lodge a formal complaint. You can do this directly with the supplier, or via the free Resolver tool, which can help manage your complaint.


If you're unhappy with the resolution, or you don't hear anything for eight weeks, you can refer your complaint to the Energy Ombudsman. This is an independent body that handles disputes between consumers and energy firms.
Dozens of people say they'd been told to fix energy on moving home
Martin tweeted in December 2021 asking home movers if they'd been told to fix their energy supply - and many responded saying they had - click on the tweet below to read the replies.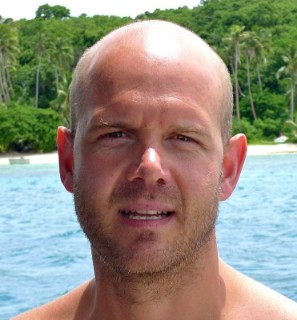 'I was told I had no option but to fix'
Richard Masters (pictured) moved home in September 2021. At the time, the 48-year-old from Billingshurst, West Sussex contacted the existing energy provider at the property, Octopus, to let the company know he had just moved in and needed to set up an account.
But Richard said he was told he had no option but to take a two-year fix and that at no point was he offered the choice to go onto a variable tariff.
He said: "At some point after the call, I remember seeing one of Martin Lewis's social media posts recommending people not to fix. I just thought what I had been told by Octopus didn't make sense so I rang them back and told them I didn't want the fixed rate. The person on the phone then put me on a variable rate. But it was the fact that when I first called, I was explicitly told I had no other option."
Octopus told us Richard was "given incorrect information" by the customer service representative on his initial call. A spokesperson for the energy firm said: "We've already spoken to the teams involved and initiated further training for the particular customer service agent to make sure they know the rules about the products we offer.
"We've rebilled Richard's account correctly, and one of our operations managers has left him a message about his complaint and to discuss some compensation for our error."
Richard since told us he's had £160 credited to his energy account.
'I felt forced to take a fix even though I specifically asked to go onto the SVT'

Another MSE reader, Katie Williams, had a similar experience with Scottish Power after moving home in November 2021. The 34-year-old from Oxford said: "I spoke with five different people over the course of two weeks. I felt forced to take a two-year fixed tariff even though I specifically asked to go onto the SVT. I'm appalled with the way they treated me."
After MSE got in touch, Scottish Power agreed to move Katie onto its variable tariff and to back-date her bills to 7 November 2021 using the variable rather than the fixed rate. Katie said she was told the situation was a result of a "staff misunderstanding".
A spokesperson for the firm said: "We are very sorry for any confusion caused when Ms Williams got in touch. She should have been able to move onto an SVT and we have apologised to her and corrected this error."
What do energy firms say?
We asked the UK's largest energy suppliers - British Gas, EDF, Eon, Octopus, Ovo, and Scottish Power - to confirm whether they are offering home movers the option to take out a variable tariff after seeing varying numbers of complaints about all of them.
British Gas told us it is meeting its licence obligations and that agents know there is an option to put customers onto an SVT, while EDF said it is "one of a small number suppliers offering SVT tariffs to new customers via a dedicated team in our call centres".
Octopus said that it "always offers its SVT to anyone who signs up or joins after moving house, as standard", while Scottish Power said it "does comply with Ofgem licence conditions regarding the terms offered to customers – this includes the option for new customers to request an SVT".
Eon would only tell us that customers who want to discuss their tariff should get in touch directly and refused to comment further.
Ovo declined to comment.
For all the latest deals, guides and loopholes simply sign up today – it's spam-free!
Join the MSE Forum discussion