Co-op technical glitch causes online price error - what it means for shoppers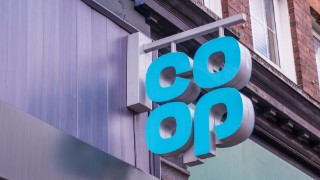 Co-op shoppers buying online should be aware of a technical glitch that means the wrong price is being displayed on certain items. The error means that final price you would expect to pay could either be higher or lower than you budgeted for, so be careful to check the total cost when you've finished shopping.
MoneySavingExpert.com (MSE) was first alerted to the issue by a reader, who wishes to remain anonymous, who told us they'd only noticed they'd been charged more than initially expected when their goods were delivered. On going back online to triple check prices, they noticed that the cost of some individual goods changed once added to their basket.
The reader said: "I'd ordered 15 items and they were all showing different prices when I moved them into the online basket. I paid more than what was advertised and I think it's wrong, it's very concerning. Most people probably won't notice once there are multiple items in your basket and I think people are being duped."
Co-op couldn't tell us when the problem started, or why it's occurred, but said that the issue affected a "very small number of products" on its website and that it is working to fix it. It adds that the correct prices are those you see in your online basket, so nobody has been overcharged. See our Supermarket Shopping Tips guide for more on how to cut the cost of your shopping bill.
Examples of price errors MSE found include Kellogg's Corn Flakes and Muller rice puddings
When we checked Co-op's website, we found that multiple items changed price once added to the basket. For example, a box of Kellogg's Corn Flakes was listed on the website as costing £2.50, but once added to the basket the price changed to £3. Meanwhile, a pack of four Muller rice puddings was listed as costing £2 but this jumped to £3 once in our virtual basket.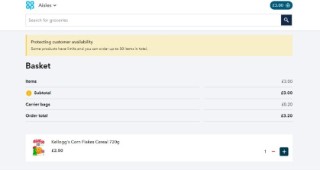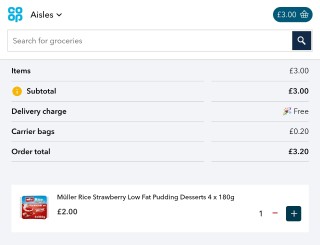 If you plan to shop online at Co-op, make sure to check the price in your basket
As the technical issue is still ongoing, if you're planning to shop online at Co-op, make sure you check the price of each item once it hits your basket to ensure you're happy to pay the actual cost and that you've budgeted enough cash to do so.
Co-op insists that nobody who has been caught out by the price differences has been overcharged as the correct price for the product is shown once the item is in the basket. The retailer's terms and conditions also state that some items on its site may be incorrectly priced from time to time, though it goes onto add that it will provide refunds if the price mistake was "obvious" or "unmistakable" but it would ask for you to return your order.
So if you feel you're been unwittingly stung there's no harm in making a complaint to Co-op. The reader we spoke to, for example, was refunded the price difference paid versus the price difference expected as a "gesture of goodwill" - though there's no guarantee Co-op will do this for everyone who gets in touch.
What does Co-op say?
A Co-op spokesperson said: "Customers can be confident that the total price they pay online matches what they will pay in the local store fulfilling the order for delivery, as these are checked and updated daily.
"We are aware that a small number of prices on our Co-op online shop don't match on some webpages, which we are looking into. We are very sorry for any confusion this may have caused."
For all the latest deals, guides and loopholes simply sign up today – it's spam-free!
Join the MSE Forum discussion