Premium Bond prize winners for March unveiled - check to see if you've won and if they are worth the investment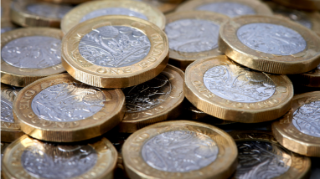 The winners of March's Premium Bond draw have been unveiled, with NS&I handing out nearly £100 million in cash prizes - so make sure you check to see if you've won. We have the full details below on how to check and on whether the investment is worth it.
The March 2022 draw saw a total of 3,385,641 cash prizes. Two winners, based in Cheshire and Devon, took home £1 million each, while a further six bagged £100,000, and 11 people won £50,000.
The minimum cash prize available is £25, which was handed out to more than 3 million people.
For more information on Premium Bonds, which you can buy from £25, and how to invest if you want to, see our Premium Bonds guide.
Check to see if you've won
If you've invested in NS&I Premium Bonds then you can check to see if you've won via either the nsandi.com prize checker, the official prize checker app, or from your Alexa device if you have one.
You will need your Premium Bond holder's number to use the website and then that or your NS&I number to check via the app. On Alexa, select 'Skill' on the Alexa app to set-up the prize checker service - you'll also need your NS&I number or Premium Bond holder's number. You can also check for any unclaimed prizes the same way.
You can choose to have your prize/s paid directly into your bank account or have them reinvested into more Premium Bonds.
To see if you're likely to win, you can use our Premium Bonds Checker calculator here.
Thinking of investing? Beware the pitfalls that could come with Premium Bonds
Premium Bonds are a savings account you can put money into - and take out - where the interest paid is decided by a monthly prize draw determined by NS&I's audited, random number generator "Ernie" (Electronic Random Number Indicator Equipment). The easiest way to apply is through the NS&I website.
To be eligible to win the prize draw you will need to hold your bonds in the account for a full month, so if you buy bonds in March, then you'll be eligible to enter in May.
But it's important to note that investing in Premium Bonds might not be the best option. One reason is because they no longer have a tax advantage. Since 2016, the personal savings allowance (PSA) has meant all savings interest is automatically paid tax-free. In practice this means more than 95% of people no longer pay any tax on their savings interest – and for those people Premium Bonds therefore no longer have a tax advantage.
The prize rate sits at 1% and you may not even win that
The other reason you may not want to invest in Premium Bonds is because the prize rate stands at 1% and with average luck, the likelihood is that you won't even win that. For every £100 paid in to bonds, on average £1 a year is paid out – yet in practice this is impossible, as the smallest prize is £25.
In fact our Premium Bond Probability Calculator shows that if 30 people each had £100 invested, for one to win £25-plus, the remaining 29 would have to win nothing. Of course, do weigh up the pros and cons yourself, you may win big after all. For more info on Premium Bonds investing, see our Premium Bonds guide.
For all the latest deals, guides and loopholes simply sign up today – it's spam-free!
Join the MSE Forum discussion