Going through the menopause? You'll be able to get your HRT prescriptions for less from 1 April - here's how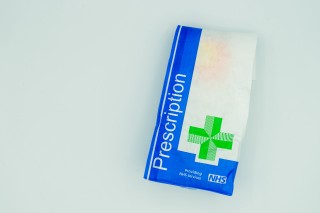 People going through the menopause in England will be able to access cheaper HRT prescriptions from 1 April with a new 'season ticket'. This could save hundreds of thousands of people £100s in prescription charges each year, according to the Government. Here's what you need to know.
Many who are experiencing the menopause take medication known as hormone replacement therapy (HRT) each month to help with their symptoms. How much this costs depends on the medication taken and how frequently - but for some on a monthly prescription of two items, this could cost more than £200 a year.
However, from 1 April, people who need HRT due to the menopause will instead be able to buy a prescription 'season ticket' - known as a prescription prepayment certificate (PPC) - which will last for 12 months and cost £19.30, the equivalent of two individual prescription charges.
You'll be able to use the PPC for as many menopause prescription items as you need throughout the year and you can apply for the HRT 'season ticket' for as many years as needed.
See our Cheap and free prescriptions guide to find out how you can save. Prescriptions remain free of charge for those residing in Northern Ireland, Scotland and Wales.
You can use your season ticket for HRT items including tablets, gels and patches
You'll be able to use your prescription certificate against an unlimited number of HRT prescription items, including patches, tablets and gels. There will be no limit to how many times the certificate can be used while it is valid. You can see the full list of menopause prescription items that will be available on the Gov.uk website.
You'll need to apply for your menopause prescription certificate either through the NHS Business Services Authority website or in-person at a pharmacy registered to sell PPCs.
Once it's granted, you'll be able to use it straight away on or after 1 April 2023. You can't apply for one now before prescription prices change on 1 April. You'll need to show either a digital or paper copy of your PPC to your pharmacist when collecting your prescription, as well as completing the exemption declaration on the NHS prescription form.
You can also save on other prescriptions if you buy at least 12 prescriptions a year
In a recent MoneySavingExpert.com investigation, we revealed that more than a million people in England missed out on savings of around £40 in the 12 months leading up to April 2022 because they didn't buy a prescriptions 'season ticket', for any type of medication.
Based on current prices, a 12-month prescription certificate can save you at least £4.10 a year if you buy at least 12 prescriptions. Alternatively, a three-month season ticket can save you at least £7.15 if you buy four or more prescriptions.
You can buy a season ticket online, over the phone on 0300 330 1341, or at many pharmacies. It can be paid for by card or by direct debit. And if you've paid for prescriptions while waiting for your season ticket to arrive, you can use an NHS FP57 refund form (ask the pharmacy or dispensary which dispenses your prescription for one) to get your money back. If you can, it may be better to buy now before prescription prices rise on 1 April.
In the 2021/22 financial year, our Freedom of Information request revealed there were 2,596,110 PPCs purchased in total, including both annual and three-month versions.
For all the latest deals, guides and loopholes simply sign up today – it's spam-free!