Cheap & Free Prescriptions
22 ways to slash the cost of prescriptions & medicine
Get Our Free Money Tips Email!
For all the latest deals, guides and loopholes - join the 12m who get it. Don't miss out
Updated 3 Jul 2018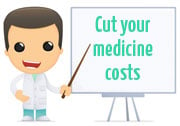 Pricey pills and health treatments can leave your wallet feeling woozy. It's time for a MoneySaving medical to cut the price of your prescriptions and medicines.
Top tips include using an NHS 'season ticket' for regular prescriptions, how to get a free or cheap flu jab and the best drink to help the (generic) medicine go down. Plus we've full details of our in-depth investigation into how you can slash the cost of buying cold and flu medicines.
22 medicine savings, including...
Prescriptions in England are £8.80 (though everywhere else they're free)
While prescriptions are free in the rest of the UK, they cost £8.80 per item in England.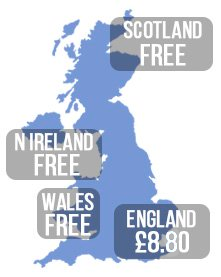 The aim of the prescription system is simple. It's a flat fee, so that people can afford any necessary medicine regardless of cost. Yet for those on regular prescriptions, it can add up.
All medicines administered by a GP or in hospitals or NHS walk-in centres are free (not if they prescribe you something to take away). Also free are prescribed contraceptives, and treatments for most sexually transmitted diseases, tuberculosis and some mental health conditions (if the medicine has been prescribed under a community treatment order).
... but a few in England DO qualify for free prescriptions
Sadly if you're in England, nipping across the border to one of the neighbours won't help – but some still qualify for free prescriptions.
You are entitled to free medicines if:
You're under 16 or over 60.
You're in full-time education and 16-18 years old.
You're pregnant or have had a baby in the last 12 months (and have a valid Maternity Exemption certificate).
You or your partner receive income support, income-based jobseeker's allowance, income-related employment & support allowance, or pension credit guarantee credit.
You're under 20 and are the dependant of someone who receives income support, income-based jobseeker's allowance, income-related employment & support allowance, or pension credit guarantee credit.
You have a war pension exemption certificate.
You're an NHS inpatient.
You have a valid Medical Exemption Certificate (given for a range of illnesses, such as epilepsy or cancer, or severe disability).
Or if you're entitled to or named on:
a valid NHS tax credit exemption certificate – if you don't have a certificate, you can show your award notice. You qualify if you get Child Tax Credits, Working Tax Credits with a disability element (or both), and have income for tax credit purposes of £15,276 or less
a valid NHS certificate for full help with health costs (known as an 'HC2')
People named on an NHS certificate for partial help with health costs (HC3) may also get some assistance towards prescription costs. Find out more about the NHS Low Income Scheme (LIS).
If you qualify for free prescriptions, just fill in the back of the form at the pharmacist. Don't be tempted to lie – a false declaration can lead to a fine and prosecution.
If you get free prescriptions, you can often get other free meds for minor ailments too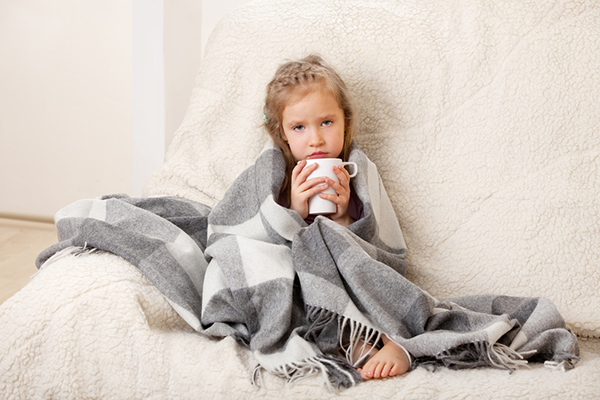 If you or your child has a minor health complaint and you're already entitled to a free prescription, you may also be able to get free non-prescription medicines and treatments through the little-known NHS minor ailments scheme.
This generally means you'll be able to get what you need from your local pharmacist at no cost – though it's not available everywhere.
This is great news if you or your little'uns suffer from the sniffles – it can save a fortune treating common conditions such as coughs, diarrhoea, eczema and head lice. It's unlikely you'll be given branded drugs like Calpol or Nurofen, but you can get generic, unbranded equivalents, plus things like eye drops.
Remember... while the meds and treatments you get through the minor ailments scheme are free to you, they're paid for by the (increasingly cash-strapped) NHS – and ultimately taxpayers.
The aim of the scheme is that those who can't afford can have access to some medicines. So make sure you only get what you need if you need it. Many generic medicines cost mere pennies and are quicker to get hold of.
In Scotland all community pharmacies run the scheme, but in England, Wales and Northern Ireland it's run by the NHS locally – some areas will offer it, but others won't. Here's what to do:
Step 1: Check whether the scheme's available in your area. You'll find it in selected Boots and Lloyds pharmacies, plus other chains and independents. Ask your local pharmacy for info.

Otherwise, in England it's worth checking with your local health service body – 'Clinical Commissioning Group' in NHS jargon – to see if the scheme's offered locally. (Find yours on the NHS website.)




Step 2: Find out if you qualify. It works differently across the UK. In some parts of England, you can just turn up at the pharmacy as long as you're registered with a GP and eligible for free prescriptions but you'll need to check.

Outside England, prescriptions are free for all so there are other criteria. In Scotland it's for children, 16- to 19-year-olds in full-time education, those aged 60+ and those with a medical exemption certificate or on certain benefits – see NHS Scotland. In Wales and Northern Ireland it varies, so check with your pharmacist.



Step 3: Go to the pharmacy. You, or your child, will need to see the pharmacist and may need to be assessed. In England, bring evidence you're eligible for free prescriptions, eg, proof of age or the relevant certificate. In Scotland you'll also need to register with the pharmacy when you go, if you're not already.
If you use NHS prescriptions regularly, prepay prescriptions can mean big savings
Pay for a prescription and it's £8.80 a time, so if you need them regularly it can really add up. Alternatively, you can get a prepayment certificate – it's a bit like a prescription season ticket and can mean big savings.

A three-month one costs £29.10 and a year's costs £104 – and once you've got it it covers all your prescriptions in that time. As a rule of thumb...
Prepayment certificates tickets win for people who use more than one prescription a month.
If your condition's consistent, the longer certificate's the better value of the two. Someone who gets two prescriptions a month would save more than £100 a year, compared with paying for individual prescriptions.
How to get a certificate
Apply via the NHS Prescriptions site. You can pay by card or, to spread the cost, direct debit. Forms are also available at certain pharmacies, or alternatively call 0300 330 1341.
If you become eligible for free prescriptions after buying a certificate, you can reclaim the proportional cost for that time.
NHS season tickets cost comparison
Prepay certificate
Total cost of paying for single prescriptions
1 item a month
2 items a month
3 items a month
3 months
£29.10
£26.40
£52.80
£79.20
12 months
£104
£105.60
£211.20
£316.80
You can backdate a certificate for up to a month
Certificates usually start on the day applications are received. However, if you've shelled out for some in the last month you can request it's backdated up to one month earlier – and reclaim the cost.

If you have to pay for a prescription while waiting for your certificate, you can claim back the cost up to three months after paying.

You must ask for an NHS receipt (FP57) from the pharmacist when you pay for the prescription(s) – you can't get one later.
Prescriptions aren't always cheapest
If you're prescribed common medication such as painkillers or dermatology creams that are also available over the counter, often it's cheaper to buy them that way rather than spend £8.80 on a prescription.
There's no hard and fast rule, though. On the flip side, if you use a lot of medication such as three months of antihistamine for summer hay fever, getting a doctor to do a bulk prescription is often cheaper. Plus if you've already bought a prepayment certificate, you'll pay nothing extra.
Prescription vs. over the counter
Drug
Dose
Prescription cost
Over-the-counter cost (1)
Aqueous cream
500ml
£8.80
£3.59
Hydrocortisone (1%)
15g tube
£8.80
£3.49
(1) Prices from Boots.com, July 2018
Find the cheapest private prescriptions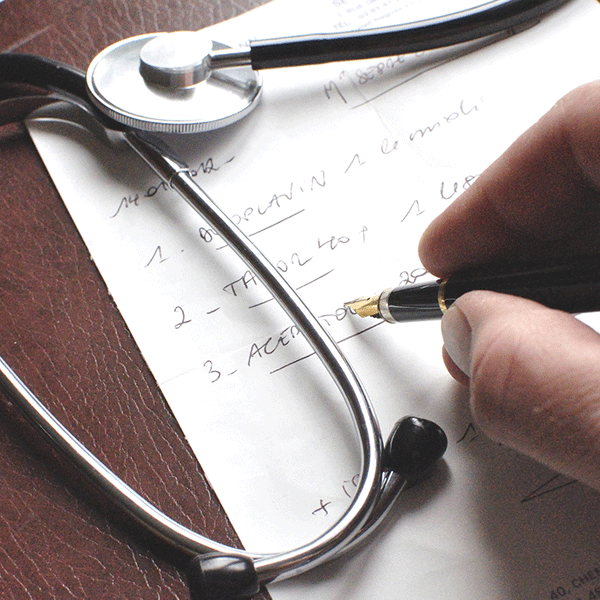 While NHS prescription prices are fixed, pharmacies can set their own for private prescriptions. These are given when you want a drug not covered by the NHS in your region, such as Malarone to prevent malaria if you're travelling and some cancer drugs.
It could be a drug for a lifestyle-enhancing purpose, such as sexual aid Viagra (although this can be on the NHS if your erectile dysfunction's caused by a medical problem, like diabetes, prostate cancer or had a kidney transplant) or anti-baldness drug Propecia.
Non-NHS doctors can't give NHS prescriptions. So go to one for emergency weekend diagnosis, or because you're a member of a scheme, and you'll get a private prescription.
Always compare prices
Unlike the world of NHS prescriptions, with private prescriptions it's an open marketplace and pharmacies can set their own prices, meaning costs vary hugely.
Asda has a private prescription price promise, so if you find it cheaper on an online pharmacy, print it off and take it to Asda in store. It's mainly a question of legwork, so call up or ask in a few places. The table below shows how prices vary for just one item, but it could be an even bigger difference if you ask for the generic version.
Private prescription costs
Revealed: IDENTICAL meds, a third of the price
The pharmaceutical industry's full of genuine wizards – both those who make the drugs that help, and the marketeers who use a raft of tricks to persuade us there's hidden magic in their brands. Drug companies spend millions promoting 'only-use-the-name-you-know' messages... but it's often marketing baloney.
As the cold and flu season reaches its snot-filled crescendo, it's important to realise you can often save big by buying an IDENTICAL pill, just in different packaging. Some tablets are just a third of the price of their doppelgangers.
How to spot which tablets are identical. Check the 'PL number' on the packet. It's a unique licence number given exclusively to a particular drug made by a particular manufacturer (eg, PL 12063/0104 is a cold and flu remedy). The medicine's sometimes put in different packaging, but if the PL numbers match, it's the SAME drug.
To show how much you can save, in 2016 we looked for the cheapest prices we could find for a range of cold and flu drugs, in store and online where possible, at Asda, Boots, Home Bargains, Lloyds, Poundland, Poundstretcher, Sainsbury's, Savers, Superdrug, Tesco and Wilko.
We excluded independent pharmacies from the research as pricing can vary widely, and internet pharmacies due to the cost of delivery, though both can be competitive. Here are the prices we found for brands and identical own-brand equivalents at four major chains – these include the cheapest and most expensive overall in each case:
How identical cold & flu medicines compare by price
Product & Licence No
Own-brand prices
Branded equivalent
Potential % saving
Boots
Lloyds
Superdrug
Wilko

Max Strength Sinus Capsules (16)

PL 12063/0067
£3.29
n/a
n/a
95p
Sudafed Congestion & Headache Relief £2.991
71%

Max Strength Cold & Flu Capsules (16)

PL 12063/0066
£3.29
£2.55
£3.29
95p
Benylin Cold & Flu Max Strength Capsules £2.40
71%

Max Strength All-In-One Sachets (10)

PL 12063/0104
£3.89
£3.89
n/a
£1.85
Beechams Max Strength All-In-One £3
52%
Children's Cough Syrup
PL 00014/0307
£2.29 (200ml)
n/a
n/a
n/a
Calcough Children's Soothing Syrup £3.592 (125ml)
36%

Prices checked Dec 2016. MSE research reviewed by the Medicines and Healthcare Products Regulatory Agency, Royal Pharmaceutical Society and an independent pharmacist. (1) Same PL also available as Sudafed Blocked Nose and Sinus & Sudafed Sinus Max Strength. (2) Same PL also sold as some Benylin products.
Shockingly, in most cases both Boots' and Lloyds' 'own brands' were more expensive than identical branded products we found sold in different stores. In response both insisted they offer competitive pricing and expert advice.
Same active ingredient – pay up to 70% less
Even if there's not an identical medicine that's cheaper, it's often possible to save by shunning branded products and opting for a generic – unbranded or own-brand – equivalent. It's a medicine's 'active' ingredient that matters – the rest is largely irrelevant (unless you've certain allergies), though liquid capsules work quicker and some taste different.
Don't take our word for it. Professor Jayne Lawrence, chief scientist at the Royal Pharmaceutical Society, says: "If the active ingredients, the dose and the formulation are the same, then medicines will have the same effect, whether they are a well-known brand or an unknown generic."
Important – watch out if you have allergies. If, eg, you're lactose intolerant, it's important to check non-active ingredients too, as these can differ between branded and generic drugs. If in any doubt, ask a pharmacist, particularly if taking other medication.
To highlight this we compared cold, flu and fever branded products at their cheapest price against the cheapest generic, checking prices in store and online where possible, at Asda, Boots, Home Bargains, Lloyds, Poundland, Poundstretcher, Sainsbury's, Savers, Superdrug, Tesco and Wilko. Here's what we found:
Branded vs generic cold & flu medicines
Branded product
Cheapest branded
Generic equivalent
Cheapest generic
Saving as a %
Nurofen for Children
£2.99 Savers
Ibuprofen suspension
95p Savers/ Wilko
68%
Calpol
£2.45 Wilko
Junior Parapaed
95p Wilko
61%
Vicks Sinex Micromist 15ml
£2.49 Savers
Blocked Nose Relief 15ml
99p Home Bargains
60%
Benylin Mucus Cough Menthol Flavour 150ml
£3.85 Boots
Mucus Cough Syrup 200ml
£1.80 Sainsbury's
53%
Lemsip Max sachets (10)
£2.99 Home Bargains
Max Strength Cold & Flu Relief (10)
£1.75 Asda
41%

Prices checked Dec 2016 for medicine containing the same active ingredient, which is taken the same way. MSE research reviewed by the Medicines and Healthcare Products Regulatory Agency, Royal Pharmaceutical Society and an independent pharmacist.
This follows our medicines report last summer, Branded vs Generic: Cutting the cost of buying over-the-counter medicines.
The Proprietary Association of Great Britain, which represents the pharmaceutical industry, argues branded medicines are often first to the market and so their manufacturers carry higher development costs than those that follow.
See more branded vs generic price comparisons
In June 2016 we compared a wider range of medicines, and looked for the cheapest price we could find, in store and online where possible, at Asda, Boots, Home Bargains, Lloyds, Poundstretcher, Sainsbury's, Savers, Superdrug and Tesco.
Again, we excluded independent pharmacies from the research as pricing can vary widely, and internet pharmacies due to the cost of delivery if you're not bulk-buying, though both can be competitive. Although exact prices may have changed since 2016, this should still give you a rough idea of the savings to be had across a range of products:
Branded vs generic medicine
Branded product
Cheapest branded
Generic equivalent
Cheapest generic
Saving as a %
Nurofen (16)
£1.98 Asda
Ibuprofen (16)
25p Asda
87%
Clarityn (30)
£6 Sainsbury's
Loratadine (30)
£1 Savers
83%
Anadin Paracetamol (16)
£1 Savers
Paracetamol (16)
19p Asda
81%
Nurofen Joint and Back Pain Gel 35g
£4 Asda
Ibuprofen gel 35g
99p Home Bargains
75%
Piriteze (30)
£6 Sainsbury's
Cetirizine Hydrochloride (30)
£1.49 Poundstretcher
75%
Sudafed Blocked Nose (12)
£2.39 Lloyds
Max Strength Congestion Relief
60p Sainsbury's
75%
Anadin Extra (16)
£1.99 Lloyds
Aspirin Extra
54p Asda
73%
Imodium Original (6)
£2.19 Savers
Loperamide (6)
59p Home Bargains
73%
Nurofen Kids 100ml
£3.15 Sainsbury's
Ibuprofen 3+mths
95p Savers
70%
Vicks Sinex Micromist 15ml
£3 Asda
Nasal Decongestant Spray 15ml
£1 Asda/Tesco
67%
Calpol Infant 2+ mths 100ml
£2.98 Asda
Infant Paracetamol Suspension 100ml
£1.09 Home Bargains
63%
Corsodyl 300ml
£4.49 Superdrug
Chlorhexidine 300ml
£2 Sainsbury's
55%
Nurofen Migraine (12)
£2.65 Sainsbury's
Migraine Relief (12)
£1.35
49%
Lemsip Max (10)
£2.69 Savers
Max Strength Cold and Flu
£1.76 Asda
35%

Piriton (30)

£3 Sainsbury's
Chlorphenamine Maleate (30)
£2.75 Tesco
8%
Prices collected between 21 and 27 June 2016.
Different names doesn't mean it's a different medicine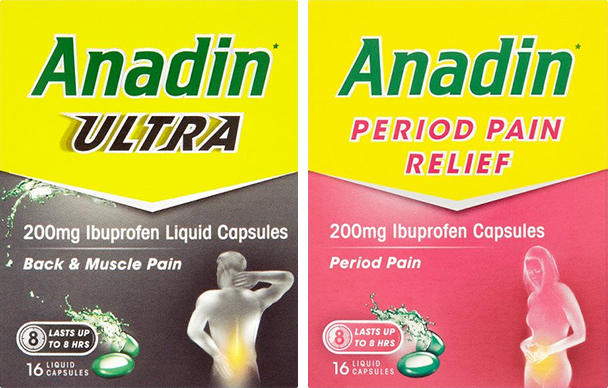 Medicines are allowed to have "informative" names on the packet, such as Bloggs Pain Relief, to help you choose the product you need.
But this can be confusing as identical medication, such as Anadin Ultra and Anadin Period, can look completely different. (An Anadin spokesperson said it does this to help customers choose between its products.)
If you're not sure, use the industry insiders' trick and check the product licence number (eg, PL 10000/1000). If you spot two with the same number, even if the packaging is worlds apart, the Royal Pharmaceutical Society says it means it's the same product – that's the same active ingredient AND the same formulation.
Also, be wary of claims that a medicine can 'target' specific areas. Nurofen was recently rapped by the Advertising Standards Authority for a "misleading" TV advert which it said claimed a Nurofen product could specifically target joint and back pain. See the Nurofen TV advert banned MSE News story for more.
Ask your GP for a bigger prescription
Doctors often automatically write out prescriptions for small amounts. If you know you'll be coming back for more and the medicine's not dangerous if overused, ask for a repeat prescription. But be aware that some doctors are only allowed to prescribe enough medicine to last a certain amount of time.
Buying from an online pharmacy's cheap, but make sure it's safe too
When buying online, ensure it's an above-board UK pharmacy, not an illegal site based in some far-flung corner of the world. Follow this checklist before buying:
Is it registered?

All online pharmacies selling medicines in the UK must by law display the European common logo on every page of their website.

The logo will link to the Medicines and Healthcare Products Regulatory Agency's register of authorised online pharmacies. The General Pharmaceutical Council also runs a voluntary internet pharmacy scheme so look out for the 'registered pharmacy' logo too.

Does it ask for a prescription?

The GPhC also suggested using one that asks your for a prescription before they give you your meds. Lots of online pharmacies don't (even registered ones). Instead, they run an online prescription service (sometimes called an 'online doctor'), where you can enter details about your symptoms before getting a diagnosis and prescription medication. The GPhC says avoid these if you can.

Check the use-by date

Online pharmacies sometimes flog medication cheap because it has a short lifespan. Be sure to check the use-by date on the packet.

Normally, tablets usually have a lifespan of a few years, so this is rarely a problem. But if you're buying in bulk it's worth considering whether you'll use them in time.
Cheap tablets taste bad? Try a glass of OJ
While there's no medical difference between branded and generic medicines, the packaging and the design usually differ, with nicer-coloured tablets and better-tasting coatings on premium brands. But swallow a pill with orange juice and you shouldn't notice the difference.
Don't use grapefruit juice though, as doctors warn it can counteract some medications.
Don't sneeze at hay fever savings
Where generic medicine really kicks butt is hay fever and allergy tablets. Price wars among online pharmacies sometimes see it drop as low as £4 for three months' worth of the same active ingredient as Zirtek, which can cost £3.29 for a week.
See our full Cheap Hay Fever Remedies guide for the latest top deals.
Check out supermarkets or discount stores for medicine
The biggest saving is in switching to generic from branded medicines, regardless of where you shop. However, to grab even bigger price cuts, try your supermarket or discount stores, such as Savers.
Asda, Sainsbury's and Tesco especially have steamrollered the pharmaceutical world in the past few years, with cheap prices that often undercut the high street pharmacies.
Remember though, if the price difference isn't too great, buying generic at your local independent pharmacy may help it remain open in the face of stiff competition.
Grab a free or cheap flu jab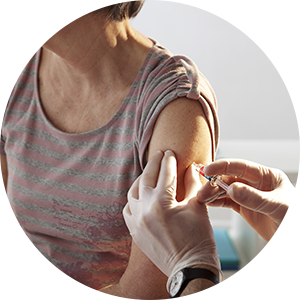 Flu season has ended, but it's still worth being clued up for next year. Plenty of people qualify for a free jab, so check the criteria to see if you and your family are eligible.
The NHS says vaccination isn't necessary for all, as usually healthy people who get the flu will recover within a week or so. But if you're among those the NHS lists as being at risk it's recommended you have the vaccine every year to protect yourself – many people choose to get it even if they're not in one of the risk groups.
Normally you'll get the vaccine as an injection, although the NHS says for most children it's administered via a nasal spray instead. The NHS vaccination programme advises most children only need a single dose, but those who have not had the vaccine before should be given a second dose four weeks later.
Do you qualify for a free flu jab?
According to the NHS, the flu vaccine is free for the following people:
Those aged 65 or over

Those who are pregnant

Those with certain medical conditions (the NHS has a full list)

Those living in a long-stay residential care home or other long-stay care facility

Those who receive a carer's allowance or are the main carer for an elderly/disabled person

Front-line health and social care workers

Children over the age of six months with a long-term health condition

Children who were aged between two and three on 31 August 2017

Children in reception class and school years one, two, three and four
In some areas, all primary school-aged children may be offered vaccination on the NHS this year, following a pilot - and the NHS plans to gradually expand the flu vaccine programme to cover older children over the next few years. In Wales, Scotland and Northern Ireland a few other groups are also covered. For more info, see Gov.uk.
To get an NHS flu jab, you can go to your GP surgery or a local pharmacy offering the service. Some midwifery services provide flu jabs for pregnant women.
Some employers also offer free flu vaccinations, so it's worth checking if you can get the jab at work. These schemes are typically open to everybody but may be run on a first come, first served basis, so make sure you sign up promptly.
Find it cheap elsewhere
If you don't qualify for a free flu jab on the NHS or at work, you'll have to pay. You can often get it privately at your GP, but prices vary and it can cost up to £20.
However, it can be significantly cheaper to get from major supermarkets and pharmacies - here's what they're charging this winter:
Flu vaccination prices comparison
Pharmacy
Price per dose
Asda
£5
Boots
£12.99
£10
£8.99
£9

Prices correct as of March 2018 and for adult vaccinations only.
Over 60? Join Boots' club
The 'More Treats For Over 60s' club gives members 10 Advantage Card points for every £1 spent in store on Boots' own brand products. It's free and open to anyone aged 60 or over and a UK resident. Members also get 25% off glasses. See the Boots site for more info.
Get free eye tests

You've a legal right to take your prescription elsewhere after an eye test, so check the masses of online discount suppliers for glasses at a fraction of the cost.
High street opticians often offer free tests for a limited time. See Free Eye Tests for more info. You'd pay around £20 normally, unless you're in Scotland where it's free.
Knock £100s off contact lenses costs

Don't feel obliged to get your glasses or contacts from the optician who does your eye test.
The likes of Boots and Specsavers sell own-brand lenses, but they're often reboxed versions of big manufacturers' lenses. See our Cheap Contact Lenses guide for more information.
Grab a free NHS quit smoking kit
Smoking's as bad for your wealth as it is for your health. There are a raft of subsidised or free ways to help you quit, such as a free Quit Kit from NHS Smokefree. More tips in the Stop Smoking guide.
Check if your free EHIC card's valid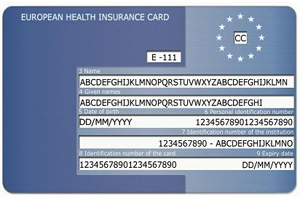 EHICs give you access to EU state-run hospitals and GPs like a local – if they pay nowt, nor do you.
Yet beware: over three million cards expired last year and weren't renewed, leaving many packing pointless plastic. So check yours is valid.
Never pay to get or renew, as EHICs are free – only shyster sites charge. Also, ignore any nonsense 'fast track' promises. See our full Free EHIC Help (including what to try if you paid).
(The EHIC is an agreement between countries in the EU and European Economic Area. The vote for Brexit may affect this in future, but nothing's likely to happen until at least March 2019. For now, you can carry on using the scheme as normal.)
Download our free Mental Health & Debt booklet
Mental health issues can cause severe debt, and severe debt's a catalyst for mental health problems. So we launched our 44-page Mental Health & Debt Help PDF booklet (thanks to charities Mind, Rethink, CAPUK & others for help).
The booklet's crammed with info on handling debts when unwell, working with banks, where to get help, whether to declare a condition to your bank and more.
It's written for individuals, caseworkers and carers as well as families of those with anxiety, depression, bipolar and more.
Get a free diabetes test
Diabetes occurs because the body can't use glucose properly, either because of a lack of the hormone insulin or because the insulin available doesn't work effectively. If left untreated, this can lead to serious health problems, like high blood pressure, heart disease, kidney failure and nerve damage.
More than four million people in the UK have the condition, and the charity Diabetes UK estimates that there are almost one million people with undiagnosed Type 2 diabetes. Symptoms of the condition include:
Extreme thirst

Needing a wee all the time, especially at night

Tiredness

Unexplained weight loss

Blurred vision
If you're worried that you may have the condition, you can take a free diabetes test at your nearest participating Lloyds Pharmacy or pop down to your local GP surgery.