'I got £22,000 in backdated bereavement help and it's been life-changing' – check if you're eligible as MSE readers reclaim £124,000 so far
MoneySavers with children whose partners have sadly passed away have reported to us that they've so far reclaimed at least £124,000 in backdated bereavement help – in just three months – after reading about it on MoneySavingExpert.com (MSE). One mum told us that her £22,000 payment has been "life changing".
'I spotted the bereavement support success in the MSE weekly email and applied - I was so shocked to get £22,000, I had to check it wasn't a mistake'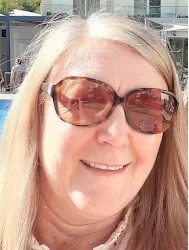 Admin assistant Joanne Greenwood (pictured right), 54, from Bradford in Yorkshire successfully claimed earlier this year after reading that she might be eligible on MSE.
Joanne told us: "I was going through my emails and almost deleted the MSE weekly email when I spotted the reader success about bereavement support. I clicked on the link and followed the guidance in the story to make a claim.
"I was told I was eligible but I was totally shocked when £22,000 dropped into my bank account. I had to ring the Department for Work and Pensions (DWP) to make sure it was correct and not a mistake.
"I had been with my partner Darren for 27 years, living as husband and wife in all but paper, and yet we weren't eligible for the same support as those who were married or in a civil partnership."
Darren died unexpectedly in 2016 when his and Joanne's two sons were aged just 11 and 14. "It was completely out of the blue," said Joanne. "One morning he just didn't wake up. We later discovered there had been underlying health problems that we weren't aware of. It completely pulled the rug out from under all of us.
"I didn't know if we'd be able to keep the house. Thankfully, my partner and I were prudent enough to have taken out life insurance which, after his death, helped pay for our mortgage and allowed me to work part-time while also taking care of the boys, but it was still very hard."
Why these payments are now possible – and why we're highlighting them again
As of 9 February 2023, unmarried couples who lived together, who were eligible for child benefit or were pregnant when their partner died, can apply for help following a Supreme Court ruling. Until this date, bereavement support payments and widowed parent's allowance had only been available to married couples.
Since the ruling, we've heard from eight readers who've either written in to us or reported on our Forum that they've successfully claimed the cash they're now entitled to after reading about it on MSE and in our weekly email. Collectively, at least £124,000 has been reclaimed by these readers so far and we hope that by publishing this news story even more will do so ahead of the deadline for backdated claims on 8 February 2024.
'You might end up with a life-changing amount of money'
Receiving the backdated cash has been a great help to Joanne's family. She told us: "This money has really helped us. My bathroom was on its last legs and I would have had to put any renovation costs on a credit card but now I won't have to. My boys are 19 and 21 now, so I've been able to give them both a good chunk of the money too."
Joanne added: "I would really urge people, if they think they're eligible, to apply; the process was so simple and you might end up with a life-changing amount of money. I really am so grateful to MSE for publicising it and all that you've done."
'My partner died and I got no help – but thanks to MSE I've now managed to claim back £9,800'
Another MSE reader who we spoke to, who wishes to remain anonymous, told us they received no help when their partner died but thanks to our article they have since been able to claim back £9,800.
They said: "Thanks for your news item about backdated bereavement benefits for co-habiting couples. My partner died in 2019 and I got no help, and I had a 17-year old at college. Thanks to your news report I applied and today I received £9,800. Thank you, it's paying my credit card bill for the funeral and it will entirely wipe off my debts."
We also heard from Rhianne, who told her friend about it. She said: "My friend successfully claimed £9,800 after her partner died in 2018. They were unmarried, but lived together with children for many years. As a single mother of three on a low income, this money will help so much. If I didn't get your emails, it's unlikely my friend would have known about the support. Thank you."
Backdated bereavement support and widowed parent's allowance claims can now be submitted – but you've only got until 8 February 2024 to do so
If you and your partner had children and your partner died before 9 February 2023, you may be eligible to make a backdated claim for either widowed parents allowance or bereavement payments, which one depends on your circumstances. See our Bereavement support payments guide for more on eligibility and how to make a claim.
Charity the National Children's Bureau estimates around 21,000 families – some bereaved as far back as 2001 when widowed parent's allowance was introduced – may be able to submit backdated claims. You've got until 8 February 2024 to submit a backdated claim.
Be aware that backdated claims may impact any benefits you currently claim – again, our Bereavement support payments guide has full details on this.
For all the latest deals, guides and loopholes simply sign up today – it's spam-free!
Join the MSE Forum discussion
Go to the MSE Forum