What to do when someone dies
Death in the family, or loved one? Full checklist
Get Our Free Money Tips Email!
For all the latest deals, guides and loopholes - join the 12m who get it. Don't miss out

Rose | Edited by Dan
Updated 19 Jul 2017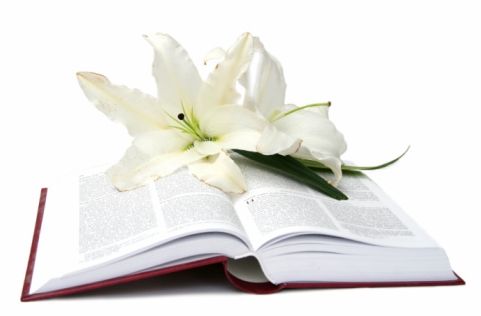 It's tough enough to know what to do when someone dies, whether a loved one or family member - and that's even before bureaucratic and financial issues. This checklist features crucial tips to make things easier.
This guide is to help ease the load after someone's died. If you're planning for the future, see the Death Happens guide for tips to help minimise financial trauma for loved ones.
This is the first incarnation of this guide. Please feed back in the forum discussion.
While every effort's been made to ensure this article's accuracy, it doesn't constitute legal advice tailored to your individual circumstances. If you act on it, you acknowledge that you do so at your own risk. We can't assume responsibility and don't accept liability for any loss which may arise as a result of your reliance upon it. Huge thanks to Withers LLP, Laytons LLP, The Natural Death Centre Charity & Age UK.
What to do when someone dies - the timeline
This guide has been written with English and Welsh law in mind, though much of it will apply to Scotland and NI. See the Scottish Government and NI Direct for more.
Call a doctor and tell their nearest relative
If someone's in a life-threatening emergency, call 999 immediately. The St John Ambulance website also has info on what to do if you're with someone who is unconscious and not breathing, including how and when to resuscitate.
When someone dies at home, you should call their GP immediately. If this isn't possible, call an ambulance. If the death was in a hospital or hospice, tell the doctor.
If the death was expected, the doctor should issue a medical certificate with the cause of death. You should also call their nearest relative as soon as possible (if that's not you).
If the death was unexpected
Police may also arrive if it was an unexpected death - don't worry, it's a normal part of the process. For unexpected deaths, or if the person didn't see their GP within 14 days of their death (28 days in Northern Ireland), the doctor or police will report the death to a coroner, an official who looks into sudden deaths to help find out why they happened.
What happens if a post-mortem's needed?
If the death's reported to the coroner (or procurator fiscal in Scotland), they'll investigate and may ask for a post-mortem (a medical exam carried out after death) or an inquest. When this happens, the funeral might need to be put back while it's completed, so be prepared for this.
If a post-mortem needs to be carried out, the body may be taken to a hospital mortuary, or a public mortuary linked to a coroner's office. For this, the coroner will arrange with a funeral director to transport the body there.
Once the post-mortem's completed, and no further examination's needed, it'll usually be kept there until relatives or funeral directors make arrangements for it to be taken to an undertaker's mortuary or elsewhere for visitors to pay their respects, or taken home.
It's worth noting that once the post-mortem's complete, you aren't under any obligation to use the same funeral director that the coroner used to transport the body. Funeral director quotes can vary hugely - see funeral director tips below.
How long the post-mortem takes varies widely, depending on the circumstances. Don't worry though, the usual requirement to register the death within five days (eight in Scotland) doesn't apply here. See Gov.uk or Scottish Govt for full info.
Try to keep calm
Once you've done all you can and are waiting for medical help or family to arrive, try to keep calm. Some find keeping busy with simple practical tasks can help. Call a friend or relative for support, and take things gently. The death of a loved one is a huge trauma that will take its toll, even if you aren't feeling it now.
For support from other forumites who've been through it themselves, see the Death and Grief forum discussion. It's free to join - feel free to share your own thoughts and feelings if it helps.
The shock may also affect your memory down the line, so dig out a notebook and pen. Keep it handy to note down any key info the doctor gives you, or any important details later on.
The body can be kept in a mortuary, at home or elsewhere
Many hospital mortuaries will allow you to keep the body there until the morning of the funeral. If no post-mortem's needed, it can be kept at home, at an undertaker's mortuary, or elsewhere for visitors to pay their respects until the funeral.
If you choose to keep the body at home, your local community nurse or doctor may be able to help with preparing it. You can also contact the Natural Death Centre Charity for advice on how to do this.
If they were religious, it's also worth noting some religions have their own rites. For example, in Judaism the body is never left alone. Contact your local chaplain, rabbi, imam or priest for guidance - they'll have done this many times before.
They were a registered organ donor - do I need to do anything?
If they died in hospital, the hospital will automatically check if they were on the Organ Donor Register, so don't worry, you don't need to do anything here. Sadly, deaths at home or outside of hospital don't qualify for organ donation.
Can we donate their body to medical research?
This needs to have been formally arranged with a scientific institution before the person's death. So if this wasn't the case, you won't be able to donate the body to medical research after they've died.
Even if the person did make arrangements for their body to be donated after their death, institutions can still turn down bodies if there have been complications. So it's sensible to always have a fallback plan for a burial or cremation, just in case.
Check their pets are looked after
It's easy to forget about this, but check in case they were the sole owners of any pets at home. If you're unsure, check with close family and friends. Neighbours may be able to help with this too.
Pets can be left to others in a will, but they'll still need to be looked after, even if just until other arrangements can be made. Relatives and friends may be happy to take them in, but if not, contact your local RSPCA branch.
Secure any property and cancel milk or newspapers if they lived alone
If the person lived alone, don't forget to ensure the house is safely locked with all windows closed properly. Sadly, empty houses can be a magnet for burglars, so it's important to check it's secure as soon as you can.
Cancel any daily newspaper or milk deliveries - ask a friend or relative to help with this if you don't feel up to it.
Will the deceased's home insurance still cover their property?
After someone dies, if their home insurance was only in their name, sadly the cover becomes void. But if the policy was in joint names, it will still cover the surviving policyholder (though the names on the policy will need to be updated).
If the policyholder has died, you may be able to get an extension or grace period for cover to continue, perhaps for a week or so, while new arrangements are made.
This is at the discretion of the insurer, so if you're concerned about the property being left empty without cover, speak to the home insurance provider as soon as you can. See the Home Insurance guide.
Named driver on the deceased's car insurance? Contact the provider ASAP
If you're a named driver, you're unlikely to be covered if the policyholder passes away - if the policy was in their name, it becomes void after they die. Speak to the deceased's provider as soon as possible, explaining the situation, to gain a bit of time to make new arrangements.
If it has a grace period where cover's continued while you make other arrangements, remember to check how long this is for. See Cheap Car Insurance.
Don't be afraid to ask for help, or seek grief counselling

When you lose someone close to you, it's likely you'll go through a huge range of emotions, often including shock, pain, and anger. These are all a normal part of the grieving process. Look after yourself - you and your family are most important.
If you're struggling to cope with it all, several places offer grief counselling, which can make a huge difference. Gov.uk has a handy search for bereavement services near you, and charities Samaritans and Cruse Bereavement Care can also help.
The Age UK website also has useful info on where to get extra support after a bereavement. If you've lost a parent, new site My Ageing Parent has tips on helping a bereaved parent to live alone, as well as coping with the bereavement yourself.
Talk to your doctor if you're having trouble sleeping, and accept help where it's offered. One forumite notes:
As someone who has lost their husband, acknowledge it will be stressful and be kind to yourself. It's a powerful force which can knock you for six. Take things slowly and one day at a time, an hour at a time if you need it.- MrsCautious
The first few days
Share tasks with family and friends
This is a key point to keep in mind throughout the tasks to come. With a funeral to organise, family and friends to tell, and other organisations to notify, make sure you aren't taking on too much at an already stressful time.
Don't feel that you need to sort everything yourself. Share tasks between family and friends if you can. Is there a friend who can sort food for the wake, or a family member who could help phoning relatives? If so, ask if they'd mind lending a hand.
This can be a huge help in taking the pressure off, and the extra hands will help keep costs down. It'll also help others who are grieving feel useful too.
Notify other relatives and friends
Before you, or anyone else, start tackling the finances of someone who's passed away, there are key practical and emotional steps to take. As well as telling relatives and friends, several other parties will need to be told.
Of course, exactly when you do these is up to you - immediate family will need to know before long-lost cousins. Again, don't feel you have to do it alone. Other relatives or close friends can help here too. Draw up a list of those who need to know, and divide it between you to ensure you don't overlap.
Firstly, wait until you feel strong enough. Then sit down with a cuppa and start working through the checklist.
It's a tough process, so take it gently. Just do as many as you feel you can, and take breaks when you need them. Several organisations will need to be notified too (see more below), but this can come later. The immediate list to tell includes:
Other relatives and friends who haven't already been told.
Their employer, university or school so they can update their records.
Their family doctor so they can update their patient list.
Your employer. If a dependant's died, your employer has a legal duty to offer reasonable time off for you to arrange and attend the funeral, often known as compassionate leave. Some may offer more time or paid leave, but that's at their discretion.

Who's considered a 'dependant'?
A dependant here is a husband or wife, partner, child, parent, a friend or family member who lives with you but doesn't pay rent, or someone who relies on you to care for them (an elderly neighbour, for example).
Register the death within five or eight days
You can't finalise the funeral date until this has been done, so it's an important step. You'll usually need to do this within five days in England, Wales and NI, or eight days in Scotland - though this doesn't apply if the death's reported to the coroner.
If you don't feel up to going alone, ask a close friend or family member to come along for support.
To do this, go to the register office for the area where the death happened - use Gov.uk to find it. You may need to book an appointment, so it's worth phoning first.
What documents do you need?
You'll need the medical certificate of the cause of death, as well as other info, such as their date of birth. A relative will usually need to register the death, if possible, but others are allowed to do this in some circumstances.
There's a useful Gov.uk tool to help you find exactly who can do it, and what documents are needed, for where you are in the UK. The registrar will then give you a certificate for burial or cremation, and a certificate of registration of death (often known as a 'death certificate').
You may be able to notify lots of government organisations in one go
In some areas, you can use the Government's Tell Us Once service to report the death to most Government organisations in one go, including council tax, benefits, passport and driving licence info. Not all local councils do this though - check if yours does when you're registering the death, as they'll need to give you a number to use for this. See Gov.uk.
Get any extra death certificate copies when you register
When you register the death, you'll also be able to buy copies of a death certificate. This is an official copy of what's on the death register, often needed as proof by companies and financial institutions, such as banks and insurance firms.
These are generally about £4 to £10 each when registering the death, depending on your area. But this goes up to about £7-£15 if you want more copies at a later date, so it's worth buying as many death certificate copies as you'll need now to avoid paying extra down the line - typically you'll need around five.
As this'll be useful for sorting out their financial affairs later, including the will, consider getting several to save you having to wait for the original to be returned each time.
Get extra cash to help - could be £1,000s
Sadly, in many cases (especially if you're self-employed) you'll end up out of pocket if you've had to take time off work due to your spouse's death.
If you're the surviving husband, wife or civil partner, you may be entitled to Government bereavement support to help with costs. If you don't feel up to applying on your own, ask a friend or relative to help.
The type of support you can get depends on when your husband, wife or civil partner died. If they died on or after 6 April 2017, check if you're eligible for Bereavement Support Payment - if they died before 6 April 2017, you may be able to get a weekly Bereavement Allowance and/or a one-off Bereavement Payment.
Am I eligible for Bereavement Support Payment?
If your late husband, wife or civil partner died on or after 6 April 2017, you may be able to get a lump payment, followed by up to 18 monthly payments.
You'll be eligible if:
You were under the state pension age when your partner died.
You were living in the UK, or a country that pays bereavement benefits.
Your partner paid National Insurance contributions for at least 25 weeks, or died because of an accident at work or a disease caused by work.
The amount you're entitled to depends on whether or not you're receiving Child Benefit:
If you do get Child Benefit, you'll get a first payment of £3,500, followed by up to 18 monthly payments of £350 each.
If you don't get Child Benefit, you'll get a first payment of £2,500, followed by up to 18 monthly payments of £100 each.
You can claim for Bereavement Support Payment up to 21 months after your husband, wife or civil partner's death - but you must claim within 3 months to get the full amount.
Bereavement Support Payment won't affect your other benefits for a year after the first payment. If you are still receiving payments after a year, this may affect your eligibility for other benefits.
You can apply by sending off a form, or phoning your local Jobcentre Plus.
Am I eligible for the weekly Bereavement Allowance?
If your late husband, wife or civil partner died before 6 April 2017, you may be eligible for the weekly Bereavement Allowance.
Rules on this are complex, as is working out exactly what you'll get. To give you a rough idea, payments are generally between about £34 - £113, depending on your age. It's paid for up to 52 weeks from the date of death, and you may be able to get it if all of the following apply (though there are a few more criteria too, see Gov.uk for info):
You're a widow, widower or surviving civil partner aged 45 or over when your husband, wife or civil partner died.
You aren't bringing up children.
You're under state pension age.
Your late husband, wife or civil partner paid National Insurance contributions, or died as a result of an industrial accident or disease.
Am I eligible for the one-off Bereavement Payment?
You may also be entitled to a one-off £2,000 tax-free lump sum if your husband, wife or civil partner died before 6 April 2017 and had paid national insurance contributions, and either:
You were under state pension age when they died
Your husband, wife or civil partner wasn't entitled to Category A State Retirement Pension when they died
Again, rules around this are complex, so check Gov.uk to see if you're eligible. You can also contact the Government's Bereavement Service on 0345 606 0265, which can take any claim details by phone and check to see if you're entitled to other benefits.
Gov.uk's Death and Benefits section is also worth a visit to check if you're entitled to any other financial help. For example, you may be able to get Widowed Parent's Allowance if you were widowed before 6 April 2017, if you're below state pension age and have at least one child who is a dependant. Also see our 5-Min Benefits Check Up to see if you're entitled to other help.
By the end of the first week, if you can
The next few weeks onwards
dealing with the estate